7 Days is a weekly round-up of the Editors' picks of what's been happening in the world of technology - written with a dash of humor, a hint of exasperation, and an endless supply of (Irish) coffee.

As is so often the case at this time of year, the pace of news slowed a little this week as the US took a break to celebrate the Thanksgiving holiday, with people gathering in stores across the country to beat up total strangers over discounted electronics. But it's been a busy week nonetheless, with some interesting developments across the tech world.
Just this weekend, for example, it emerged that the world's largest video games collection – verified by Guinness World Records – is up for sale once again. The collection was sold at auction in June for $750,250, but the successful bidder still hasn't paid up. The owner, Michael Thomasson, hopes to be able to finally sell the collection soon, as he intends to use the money to help out his family.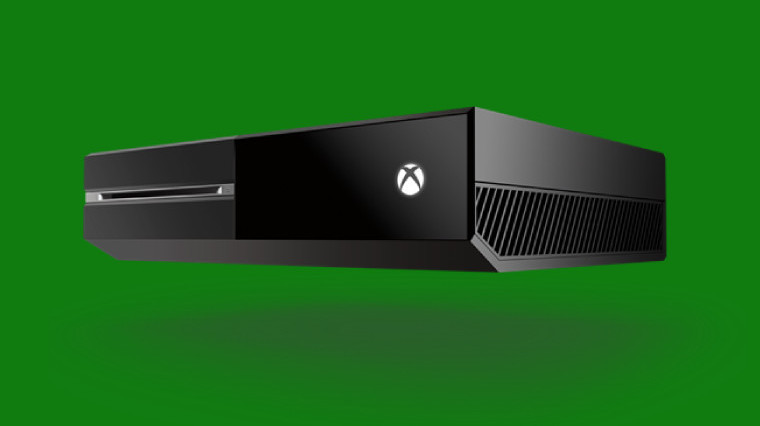 The issue of gaming sales has been a particularly problematic one for Microsoft in Japan, where the company has sold just 38,500 Xbox One consoles since launching there in September, and over half of those were bought in the first four days on sale. The head of Xbox Japan, Takasha Sensui, has resigned in the aftermath of the console's weak launch; by comparison, Sony sold around 322,000 PlayStation 4 units in Japan in its first two days on sale.
Bad news came on Wednesday for those in India who use the Microsoft (formerly Nokia) MixRadio service. The company has confirmed that it is discontinuing MixRadio subscriptions that allow unlimited downloads of mixes to users' devices. The streaming service will live on, however – but it is still not clear what the big plan is for MixRadio, as Microsoft indicated earlier this year that it was reviewing its options for it, including a possible sale.
There was bad news for Microsoft itself on the same day, as it emerged that the company is to be fined $140 million over unpaid taxes in China.
Separately, over in the US, Microsoft announced this week that it is taking the Internal Revenue Service to court, alleging that the IRS has failed to meet its obligations to the company under the Freedom of Information Act.
Bargain hunters have been spoilt for choice with the festive season now upon us. Microsoft rolled out a range of huge Black Friday discounts of up to 60% on Xbox One games, including titles such as Diablo III: Ultimate Evil Edition, Forza Motorsport 5: Game of the Year Edition, Peggle 2, and Assassin's Creed IV: Black Flag. The promotion will continue until December 1.
One trend that will please those watching their pennies - and which has shown no signs of slowing in recent months - is the fall in cost of Windows devices. The snappily-named WinBook TW70CA17 is a good example of this – priced at just $59.99, the Windows 8.1 tablet features a 7-inch 1280x800px LCD, quad-core 1.3GHz Intel Bay Trail-T Z3735G, 1GB RAM and 16GB of storage, along with a microSD card slot, and front and rear cameras.
Those looking for an affordable Windows Phone in the US can currently grab the Lumia 635 for the astonishingly low cost of just $39.99. The 635 is the 4G version of the otherwise identical Lumia 630, and is typically priced around $80-$100.
However, at just under forty bucks, the Lumia 635 has proven hugely popular, and is now out of stock on the Microsoft Store site, although you can still place an order, with new stock expected within 2-3 weeks.
On Monday, Microsoft acknowledged freezing issues in Windows Phone 8.1, which specifically affect the Lumia 925 and Lumia 1020. There is a temporary workaround available to help resolve the problem, but Microsoft is also working on a patch that will be delivered with the next OS update.
Microsoft released a patch on Monday for the current version of the Windows 10 Technical Preview, build 9879. The update addresses a blue-screen error that some users had been experiencing.
The company also made ISOs of build 9879 available to download, coinciding with the release of that build to users who have signed up to the 'slow' release track, which holds back installation of the newest builds until they have been tested by those in the 'fast lane'.
It emerged this week that the overwhelming majority of users are in the slow-ring, with just 10% of those testing Windows 10 choosing to live life at the bleeding edge, installing new builds as they become available.
There won't be any new releases of Windows 10 this side of 2015, but build 9888 has been spotted in the wild, and includes improved animations and better organized context menus, along with a new default settings application.
Microsoft launched a new 30-second promo on Thursday, in which it highlighted the idea of a unified Windows Store for all phones, tablets and PCs. We've known for a while that Microsoft is planning to bring its apps into one central store – and it's made plenty of progress in that direction on the developer front too, with the launch of Universal apps, for example.
Also on Thursday, it emerged that Microsoft is planning to bring its Power BI business intelligence tool to mobile users, and it looks like the first platform to gain access will be iOS. The company emailed a small group of users this week inviting them to request access to a Power BI for iOS preview in the coming weeks.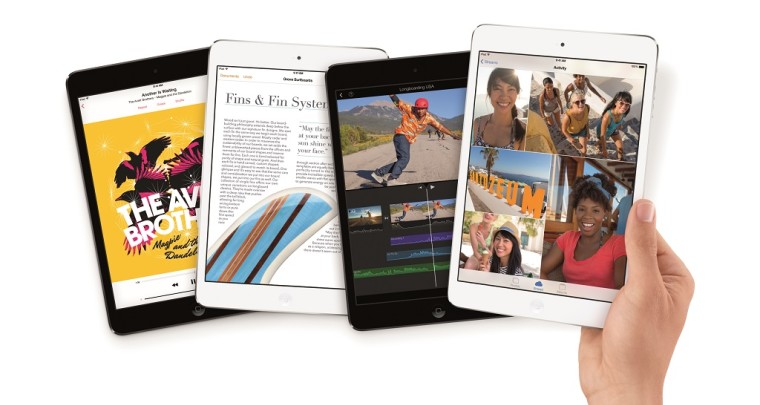 Speaking of iOS, Apple's iPads haven't been doing too well lately. The company reported earlier this year that sales of its tablet had declined over the previous quarter, but the latest figures from industry analysts IDC show that iPad sales are down 12.7% year-on-year too.
It looks particularly bad for Apple when you consider that Android tablet sales increased 16% over the same period, and sales of Windows tablets were up by a massive 67.3%. Of course, many of those Android and Windows tablets are dirt-cheap devices with wafer-thin profit margins for all involved in their design, construction and distribution – Apple's high margins and tight control over its supply chain mean that even a 13% drop in iPad sales won't be troubling the company too much.
There is another Apple device that's been performing below expectations, of course. The iPhone 5c was launched with a plastic body and more modest specs than the premium iPhone 5s, but still came with Apple's trademark high price tags – even today, the 8GB iPhone 5c costs $450 off-contract.
It's perhaps no surprise then that Apple is reportedly winding down production of the iPhone 5c. That doesn't mean that the device will be disappearing from shelves immediately though, as there will still be inventory that needs to be depleted – but it seems likely that the handset will be reaching the end of its life in the not-too-distant future.
As one Apple device reaches the end of its journey, another one is still greatly anticipated. The Apple Watch was announced earlier this year, but won't actually go on sale until sometime in early 2015. The company updated its website for the device this week, with a bit more info on features such as clock faces, fitness tracking, animations, and potential interactions with other Watch-wearers.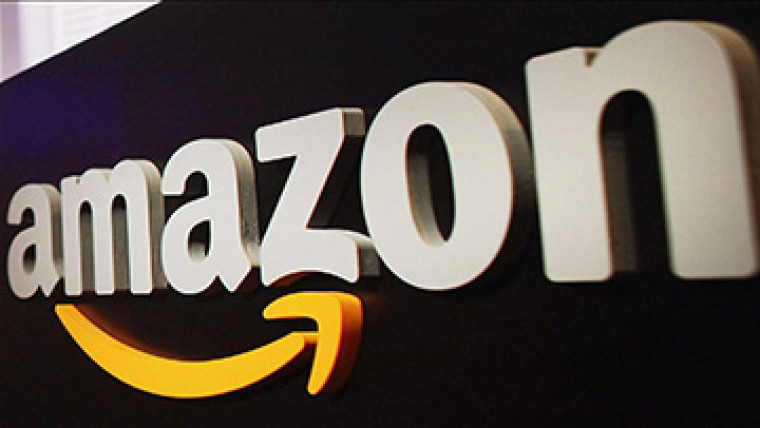 Over in the UK, Amazon has announced a major expansion of its partnership with the Royal Mail. Customers across the UK will now be able to have their Amazon packages delivered to their local Post Office instead of to their homes. The move is intended to offer convenience for customers who may not always be able to wait at home for a delivery, giving them peace of mind knowing that their package is waiting, safe and secure, for them at the Post Office - rather than dumped on their doorstep in the rain.
A European watchdog recommended this week that results removed from search listings in the EU – hidden under the so-called 'right to be forgotten' law – should be removed from search engine sites worldwide.
Currently, the ruling applies only to search engine operations within the EU, which means that any search results which are hidden by request are only obscured in Europe – but those 'hidden' results are still visible elsewhere in the world.
The European Parliament voted this week in favour of forcibly breaking up Google within the EU, with its search operations being spun off into a standalone company. The Parliament's vote carries no immediate weight, however, as it does not have the power to enforce its will.
Instead, the vote is seen as a green light for the European Commission to get involved – and they're the folks who have some regulatory muscle. Even so, don't expect anything to change soon – the EU moves slowly on such matters, and Google will surely put up a hell of a fight to resist such a breakup.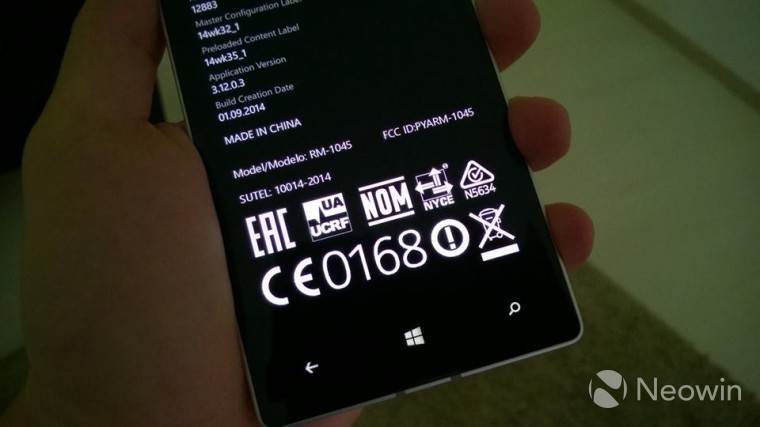 A bill signed into law by President Obama this week will allow companies to rid their devices of some of those unpleasant regulatory marks that they must carry. These marks indicate certification and approval by the appropriate regulatory bodies – such as the FCC mark in the US, and the CE compliance mark in the EU.
The new E-Label law will allow companies to render these markings on screen, rather than having them cluttering up the design of our devices.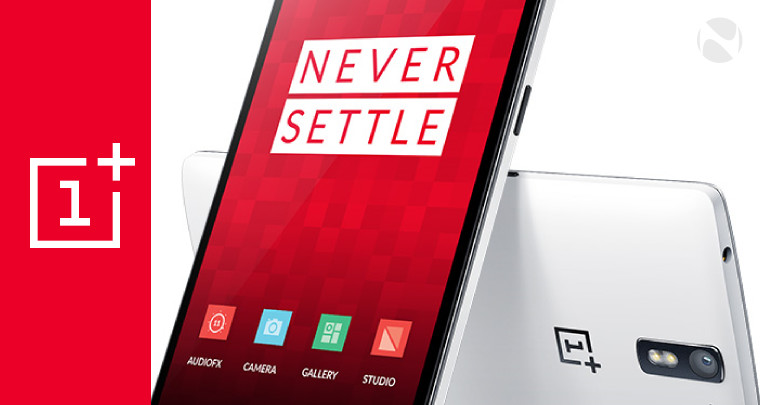 One company that knows only too well the significance of regulatory marks is OnePlus. The company decided that it didn't like the look of those marks, so it redesigned them, shipping a bunch of its One handsets to Europe with the altered designs. The EU wasn't impressed, and sent them back to a red-faced OnePlus.
That was just one of various missteps that OnePlus has made since its launch, but these haven't diminished the popularity of its highly likeable device. And there's good news for those who want to buy the handset, but who have had enough of the company's idiotic and frustrating 'invite system': this weekend, you can buy the OnePlus One with no invite whatsoever!
We end our look back on the last seven days with a reminder that we're giving away a Thecus 5550 NAS (network attached storage) device, worth around $399! There are loads of ways that you can enter, so head over to the giveaway page to find out more!
Finally, on behalf of the Neowin team, we hope that you had an awesome Thanksgiving in the company of friends and family, and wherever you are, we wish you a great holiday weekend.
European flags image via Shutterstock; image used on front page via galleryhip.com