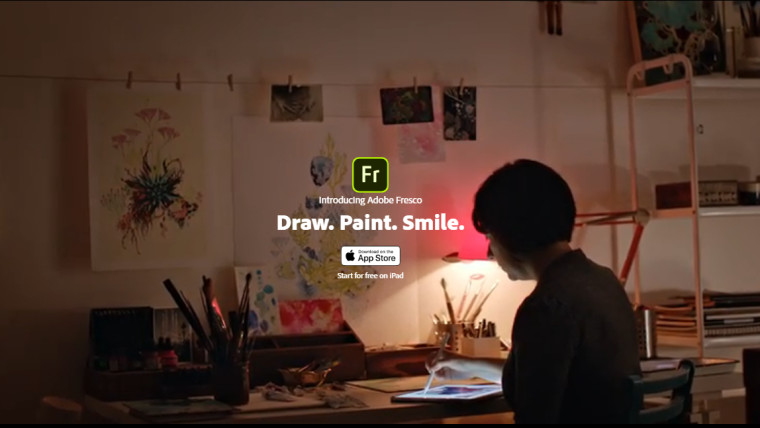 Around this time last year, Adobe revealed that it was working on a drawing application similar to Photoshop for iPad devices. At that time, the app was assigned the working title "Project Gemini". A couple of months ago, Adobe unveiled the project in its full glory, announced a final name for it - Fresco - and posted a teaser video for the digital art tool.
After almost a year since its official inception, today saw the release of Adobe Fresco for iPad devices. The app has many unique features such as paint types, thousands of brushes, effects and canvas materials. It also includes new Live Brushes with support for the Apple Pencil which are able to replicate watercolours and oil paints to an incredibly realistic degree with added 3D effects.
Additionally, Adobe Fresco is also compatible with Photoshop layer blending modes. Furthermore, a piece created in the app can also be opened and edited on Adobe Illustrator.
Adobe Fresco supports iOS version 12.4 or later on the following iPads:
iPad Pro (all models)
iPad Air (3rd generation)
iPad (5th and 6th generation)
iPad mini (5th generation)
While the app is available as a free download, users will only be able to use a limited amount of professional tools and features provided by Fresco. Creative Cloud subscribers can access the premium version without any added costs. Non-subscribers can purchase the full version for $9.99 a month with six months of free usage.
Art enthusiasts who own eligible iPads may download the iOS application from the Apple App Store. Further details about the product can be found at Adobe's official website.