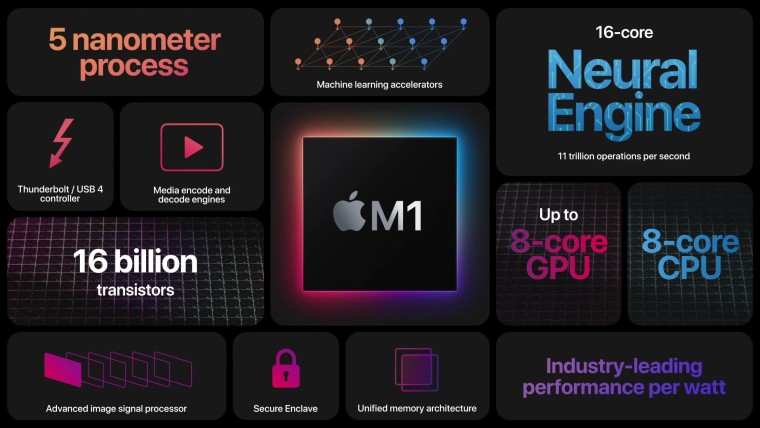 Apple launched its in-house ARM-based M1 processor last year replacing long-time partner Intel's Core CPUs in its MacBooks. This was a massive move since ARM silicon was essentially overthrowing x86 in a market space few would have thought of being possible even a few years earlier.
Intel however isn't the only x86 processor maker around. Its long-time rival AMD is also very close to the x86 Instruction Set Architecture (ISA) and yesterday, we received perhaps the first reaction from AMD about Apple M1.
In an interview with The Indian Express, when asked about the M1, AMD's CVP of Product Management and Marketing, David McAfee, said:
When we look at our roadmap going forward, I think we got a very competitive roadmap against what Apple is doing.

What Apple has done is that they have taken a different approach to design a chip, Their approach is something that has strong, single-threaded CPU performance that is right there with the Zen 3 series processor.

I don't think that what Apple has done changes AMD's strategy dramatically.
From the statement, it appears like AMD is well aware of the M1's strengths but is confident on its own "very competitive roadmap" to tackle any threats that the Apple chipset or its successors may pose.
Performance-wise, the M1 competes fairly well against Intel chips, especially taking into account the power drawn and heat produced. And this is what sets it apart from x86 says Apple. The company claims that the M1 consumes one-fourth the power of a fully-maxed x86 chip, with headroom for a lot more performance.
McAfee also acknowledged this in the interview stating:
I would say the biggest innovation Apple has brought into the ecosystem is the battery life and power efficiency that comes from the heritage of the mobile handset space and kind of taking it into the PC space from a mobile handset design methodology.
Apple and AMD may or may not be rivals, but the companies continue to be partners and the two recently announced the RDNA 2-based Radeon PRO W6000X graphics cards for Macs headlined by the dual Navi behemoth that packs 120 CUs and 64GB VRAM.
Interestingly, AMD isn't completely unfamiliar with the ARM ISA. Back in 2014, the company announced it was designing ARM-based K12 processors under its ambitious 'Project Skybridge' where it wanted to combine x86 and ARM for pin-compatible motherboards. All this was scrapped later but the company probably still has the ARM license and the unused K12 architecture IP.
Source: The Indian Express