After years of anticipating, Apple today finally introduced a MacBook Air with a Retina display today. In fact, this is the first major refresh of the mobile PC that it's had in years. The previously offered model was still offering fifth-generation Broadwell processors.
The new MacBook Air offers eighth-generation Amber Lake chips, which are dual-core 5W processors. Indeed, Apple unfortunately went with Y-series Core processors this time around, which was known as Core M in previous generations.
Update: The MacBook Air actually uses a previously unannounced 7W processor.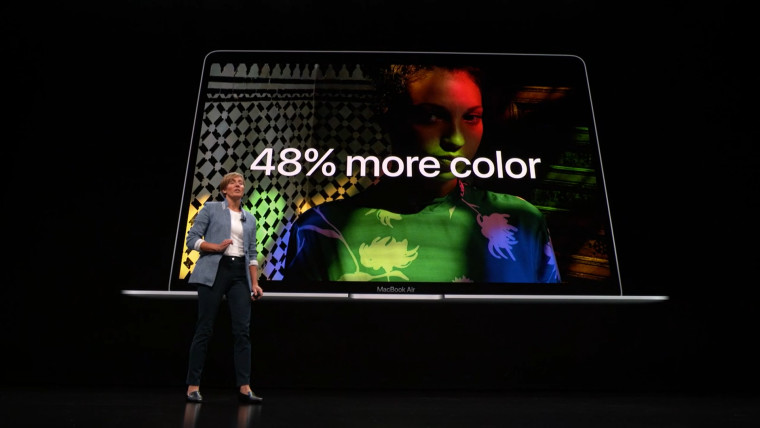 And of course, there's the Retina display, which replaces the 1440x900 display with one that has over four million pixels. The 13.3-inch screen has 48% more colors, and the aluminum bezel has been removed in favor of a more narrow black bezel. It also has stereo speakers around the keyboard.
Apple also added Touch ID this time around, so you get biometric authentication. It did stick with the keyboard mechanism that's found in the 12-inch MacBook and the new MacBook Pro models, which hasn't been a big hit with users.
The body has 17% less volume, and it's a quarter pound lighter than its predecessor at 2.75 pounds. Apple says that all of its PCs will now ship made of 100% recycled aluminum.
You can pre-order today, with the device starting at $1,199 for 8GB RAM and a 128GB SSD. It will begin shipping November 7.