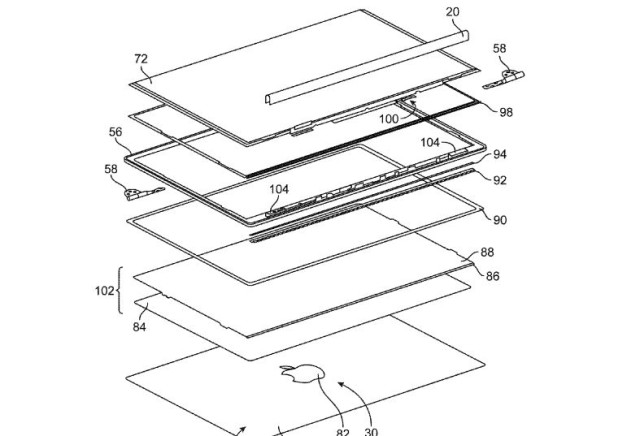 File this one under interesting concepts, as Apple seems to be looking at adding solar panels to its Macbook line.
Apple has received a patent on a version of its Macbook laptops that are not only solar-powered but also feature dual display. According to this design, the inside screen would function as a regular display, but the outside cover would feature a secondary display. This secondary screen would be interlaced with a solar panel capable of powering the device, and it would also be used as touch-screen for tablet-like functions. The concept definitely sounds familiar for anyone that's been looking at what Windows OEMs have been trying to do with hybrid devices.
Unfortunately this tech is far from being market ready. First up, dual displays have yet to catch on mainly due to ergonomic design issues and increased battery usage; and secondly, while we love the idea of having potentially infinite battery life on our devices, the solar tech is simply not there yet. Sure, some solar farms have pretty good efficiency ratios but that's only because of large scale deployment and secondary technologies – such as reusing heat from the solar panels. This is simply not yet feasible on such a small scale.
Despite the fact that it's very unlikely we'll see such a device hit the market in the short term, we're glad when companies are thinking ahead and try to be ready for when technology finally catches up with our imagination.
Source and Image: USPTO via: AppleInsider