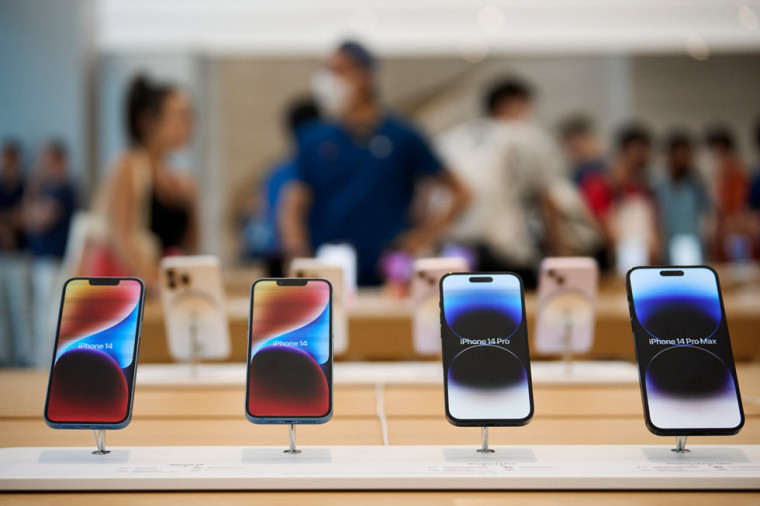 Apple is expected to unveil its latest iPhone lineup, the iPhone 15 series, at a special event on September 13, according to sources familiar with the company's plans.
The tech giant typically holds its iPhone launch event on a Tuesday or Wednesday in mid-September. The new report claims that carriers have told employees not to take time off on September 13 because of a "significant smartphone announcement." Apple has not officially confirmed the date.
If Apple follows its usual schedule, pre-orders for the iPhone 15 lineup will likely begin on September 15, with retail availability starting on September 22. Last year, the iPhone 14 went up for pre-order on September 9 and hit stores on September 16.
At the September event, Apple is anticipated to announce four new iPhone 15 models, including the 6.1-inch iPhone 15, 6.7-inch iPhone 15 Plus, 6.1-inch iPhone 15 Pro, and 6.7-inch iPhone 15 Pro Max.
Previously, we reported that Apple is said to be considering raising the price of its upcoming iPhone 15 Pro and iPhone 15 Pro Max models. The unnamed sources claim that despite an expected decline in the smartphone market, Apple aims to increase revenue by raising prices on its high-end iPhone models.
The lower-end iPhone 15 and iPhone 15 Plus are rumored to gain several features previously exclusive to the Pro line, like the Dynamic Island and 48MP camera. And the iPhone 15 Pro may use a combination of the Power button + Action button to turn off the device or force restart it.
While Apple has managed to avoid major launch delays in recent years, some iPhone 15 models could see a later retail release date than usual due to reported supply chain issues and manufacturing challenges this year. Analysts remain divided on how much supply constraints might impact the new iPhones.
Source: 9to5Mac