Earlier this year, it was confirmed by Apple's Tim Cook that the company was indeed working with self-driving cars; it wasn't building the cars but rather the software used to control them. Now, new patents, which Apple has filed, have surfaced and show off mock-ups of the user interface which the company may use in its final design.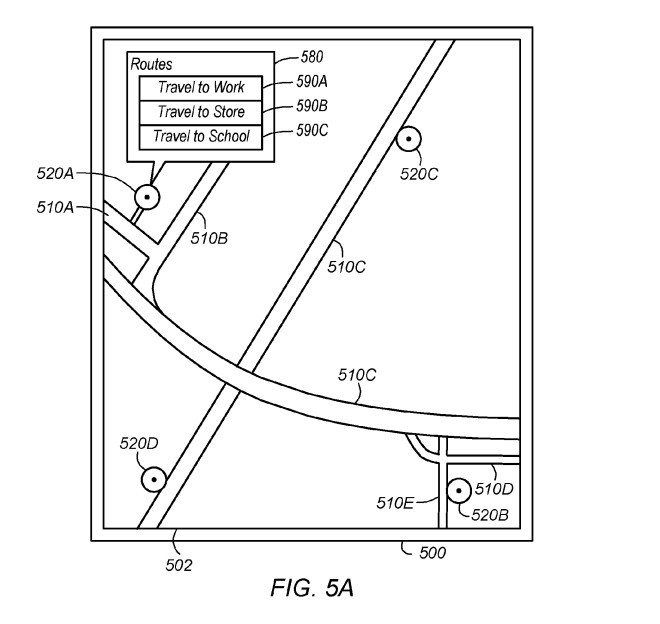 While much of the patent which was filed with the United States Patent and Trademark Office (USPTO) consists of technical diagrams and explanations of the diagrams, a few slides do stand out. One image shows the driver being given the options to select a predefined route, another provides the option to automate the route, and a third gives you the option to switch to an alternate route if there is some sort of disruption on your existing path.
While the USPTO only published the patent yesterday, on the 21st of December, the patent itself was filed by Apple on the 26th of May, weeks before Tim Cook made the confirmation that Apple was working on autonomous car software.
When speaking to Bloomberg earlier this year, Tim Cook said:
"We're focusing on autonomous systems. It's a core technology that we view as very important. We sort of see it as the mother of all AI projects. It's probably one of the most difficult AI projects actually to work on."
Apple's venture into transportation was due to the company envisaging a major disruption in that market over the coming years. The three major trends that Tim Cook said Apple is watching are self-driving cars, electrification of cars, and ride-sharing.
Source: Patently Apple via Business Insider | Images via USPTO