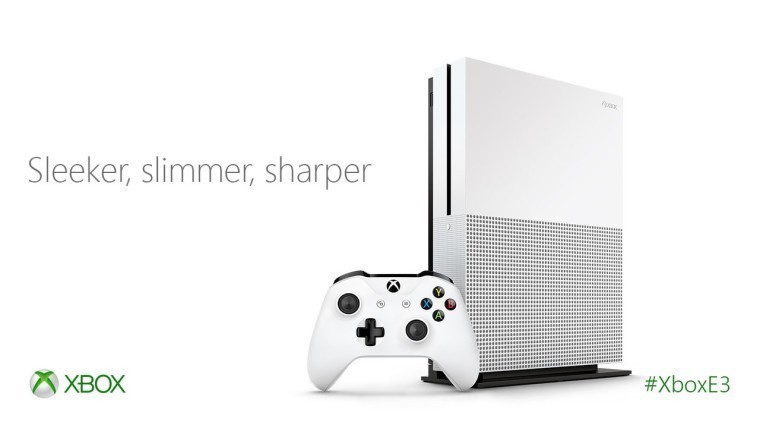 Yesterday at its E3 keynote, Microsoft unveiled the new Xbox One S console, a redesigned, slimmer and cooler version of the original Xbox One.
But while Microsoft was quick to tout the 4K and HDR support that comes with the new Xbox One S, the company didn't mention any other performance improvements. Indeed, going by the company's announcements and press materials, the Xbox One S relies on the same internals as the Xbox One, so users shouldn't expect any performance boosts.
But gamers might be pleasantly surprised by what Gears of War 4 developers are saying. In an interview with Polygon, the developers of the popular title claimed that the new Xbox One S offered improved performance in games. And that's besides the up-scaling support that brings 4K resolutions to the new console.
According to Rod Fergusson, head of The Coalition studio, the Xbox One S has beefed-up internals and gives developers access to additional CPU and GPU processing power, leading to better framerates and higher resolutions in games.
Microsoft did not mention any such improvement at all, instead positioning the console as an updated, sleeker and more affordable version of the Xbox One.
However, this wouldn't be the first time that Xbox developers quietly get access to more memory and processing power. Not long after the original Xbox One hit markets, Microsoft released a software update that allowed devs to squeeze a 10% performance increase by ditching some Kinect-oriented restrictions.
Seeing how Microsoft kept mum on any performance boosts with the Xbox One S, we can assume that whatever performs gains the new console brings, they're just as small in scale and won't necessarily be noticeable in most games. Still, we've reached out to Microsoft to see if they wished to comment.
Regardless of their answer though, gamers looking to get a real performance boost from a new console will likely be better suited by waiting for Microsoft's next Xbox, codenamed Project Scorpio. This console, coming out next year, will offer serious performance gains and bring true 4K gaming and VR support to the living room. You can read up on the Xbox Scorpio here.
Update: Microsoft got back to us with an official comment. Unfortunately, the company didn't reveal any details on top of those we had already covered. Still, here's Microsoft comment in full:
At Xbox, we believe 4K gaming on the console should be the same true 4K quality as on the PC. We're already delivering amazing 4K titles from Xbox on the PC, including "Gears of War: Ultimate Edition" and "Forza Motorsport 6 Apex." We recognize consoles on the market today don't allow for true 4K gaming at the same quality level as current 1080p titles, but are always looking for ways to deliver more for our fans. Starting with the Xbox One S, every Xbox will be 4K UHD and HDR capable.

Xbox One S fully supports native 1080p output at 60fps. For gamers with a 4K device, content is upscaled into 4K. With four times the resolution of standard HD, 4K Ultra HD delivers the clearest, most realistic video possible. Xbox One S offers High Dynamic Range support for video and gaming, so you can experience richer, more luminous colors in games like Gears of War 4 and Scalebound. With a higher contrast ratio between lights and darks, HDR technology brings out the true visual depth of your games.
Source: Polygon