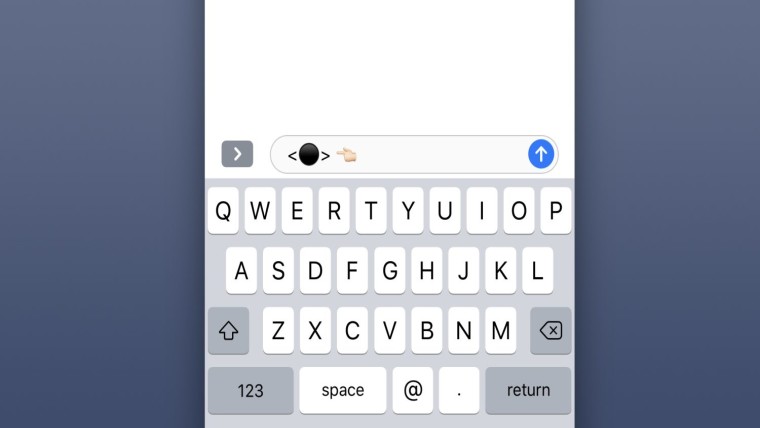 It's become something of a trend to find major issues in messaging apps, with findings earlier this year of a problem with the iOS Messages app that could cause the app to crash when trying to load a preview of a specially crafted website, and most recently a bug found in WhatsApp that could cause similar crashes using a specific text string.
Riding on that trend, a new bug has been found, once again in the iOS Messages app, that can crash the app as well as the whole operating system due to memory handling error. The malicious message was being spread with a series of emoji including a black dot, which has led to it being referred to as the "black dot" bug, but the real cause is similar to the WhatsApp bug reported earlier.
Among the series of emoji in the message are thousands of invisible Unicode characters, which cause the device's CPU to go out of control as it attempts to process all of them, locking not just the app but possibly the entire operating system. The message causes problems on other devices too, as 9to5 Mac reports that opening the message on macOS causes the device's memory usage to spike.
Right now, iOS 11.3 and the beta releases of 11.4 are still affected by the bug and in order to fix the problem once the malicious message has been opened, you'll need to close the Messages app and open it to a different page, such as the New Message page, using Force Touch, or use another iCloud-connected device to delete the message without opening it. Hopefully, Apple issues a fix soon to prevent the bug from causing frustration to its users.
Source: 9to5 Mac | Image credit: 9to5 Mac