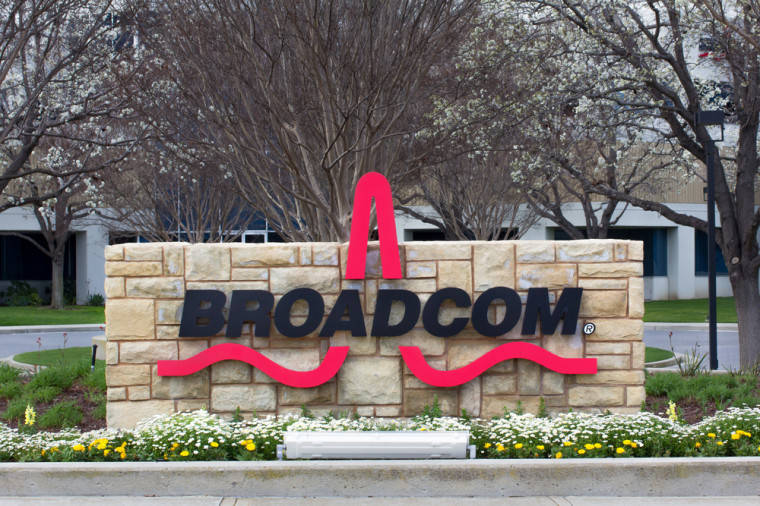 Rumors began circulating before the weekend that chip maker Broadcom was planning to make a bid for rival Qualcomm. They followed through today, offering $130 billion in an unsolicited attempt to gain a bigger foothold in the wireless market.
Qualcomm plans to consider the $70-per-share bid, but sees plenty of risk in it, sources have told Reuters. While the company's goal is to do what is best for its shareholders, Sources say its concerns range anywhere from the bid being too low to the fact that a deal could take too long to be approved by regulators, keeping uncertainty hanging over the company as it tries to battle back from a fiscal quarter that saw its profits drop 90% from Q4 of last year.
The maker of the Snapdragon processor and popular modem chips for smartphones has been besieged with fines and lawsuits since January, with Apple opening the salvo by filing a $1 billion suit over royalty payments on Qualcomm licenses it uses for its iPhones. Apple also encouraged its contractors to withhold payments, prompting several counter-suits by Qualcomm in return. There have also been reports circulating that Apple's next generation of smart devices next year would not have any Qualcomm chips at all.
All of the legal issues, coupled with a $774 million antitrust fine by Taiwan's Fair Trade Commission dropped Qualcomm's profits from $1.6 billion in Q4 2016 to only $168 million in Q4 this year. Despite the drop and a 4.5% drop in revenue, the numbers still came in above Wall Street estimates, prompting a slight bump in Qualcomm's stock price. After the bid, shares are up 3.5% in early trading today.
Analysts seemed underwhelmed by the overture. "In our view, $70 per share wouldn't be sufficient," they told clients in a note on the bid today.
In a press release about the bid, Broadcom President and CEO Hock Tan said:
"Broadcom's proposal is compelling for stockholders and stakeholders in both companies. Our proposal provides Qualcomm stockholders with a substantial and immediate premium in cash for their shares, as well as the opportunity to participate in the upside potential of the combined company. This complementary transaction will position the combined company as a global communications leader with an impressive portfolio of technologies and products. We would not make this offer if we were not confident that our common global customers would embrace the proposed combination. With greater scale and broader product diversification, the combined company will be positioned to deliver more advanced semiconductor solutions for our global customers and drive enhanced stockholder value."
The timing of Broadcom's advances, which started last year, are not totally related to Qualcomm's troubles, but the company knows what it would be inheriting should a deal be accepted and then approved by federal regulators. A yes to the acquisition would make Broadcom one of the largest wireless chip makers in the world.