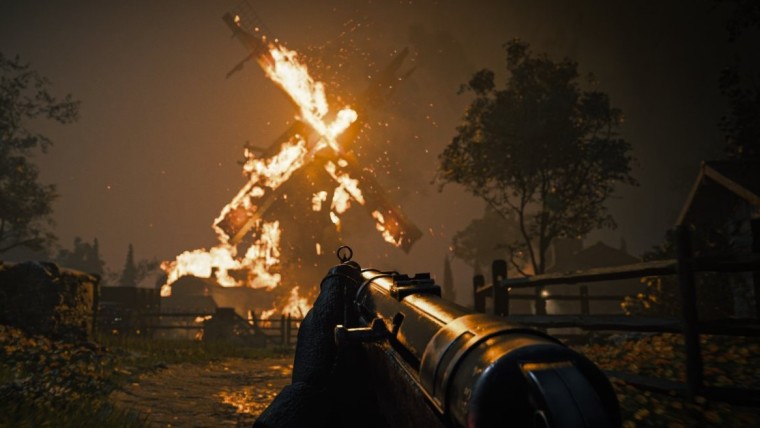 Call of Duty is the biggest game is the West and ever since Microsoft announced its intent to purchase Activision Blizzard for around $70 billion, PlayStation 5 owners have been worried that future titles wouldn't launch on the system. Head of Microsoft Gaming, Phil Spencer, said that existing agreements would be honored, but didn't say what would happen in the future.
Today, Microsoft's President and Chair, Brad Smith, clarified that Call of Duty would launch on PlayStation even after the existing agreements expire. He also hinted at a Nintendo Switch release. Smith said the following in a blog post.
We have committed to Sony that we will also make them available on PlayStation beyond the existing agreement and into the future so that Sony fans can continue to enjoy the games they love. We are also interested in taking similar steps to support Nintendo's successful platform. We believe this is the right thing for the industry, for gamers and for our business.
It's great to see Microsoft support a healthy gaming industry filled with competition. However, Smith only mentioned the first-person shooter and didn't discuss any other franchises. Microsoft will probably make Call of Duty — at least the multiplayer part — available on PlayStation 5 and any future Sony consoles, but, beyond that, it's unclear if all major Activision Blizzard games will make their way onto the platform. Only time will tell, and I imagine Microsoft will make the decision on a case-by-case basis.
Microsoft's main goal with the Activision Blizzard acquisition seems to be to bolster Xbox Game Pass. Whenever the deal goes through, the company will make multiple Call of Duty titles available on the subscription service. This will probably draw in a lot of gamers because paying up to $120 for AAA games seems to be going out the window. There are even rumors floating around that Sony is working on its own subscription service to compete with Xbox Game Pass.
---
What do you think of Microsoft's decision? Would you have liked to see Call of Duty go exclusive? Let us know in the comments below.