Piracy is an ongoing problem that has been affecting the digital media industry for the past few years. While it leads to a loss in revenue for many publishers, in some cases it also helps further popularize the content that is being pirated.
With the debate over piracy still raging on, it appears that a new law in India could pose hefty fines and prison sentences on camcorder pirates in the country.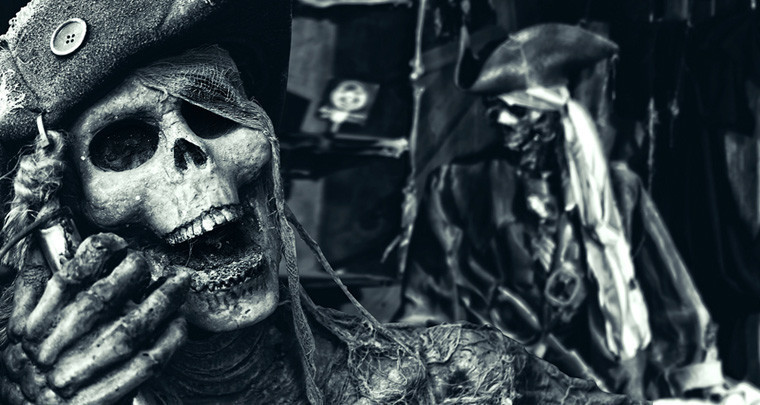 As reported by TorrentFreak, an amendment to India's Cinematograph Act is currently in the stage of being drafted, after pressure from local content creators, Hollywood, and the US government. If this draft is approved, pirates in India who visit movie theaters with concealed camcorders, record the content being shown and then publish it online, could face up to three years in prison and a maximum fine of ₹1,000,000 (~$14,000).
The proposed amendment to the Cinematograph Act reads as follows:
Notwithstanding any law for the time being in force including any provision of the Copyright Act, 1957, any person who, during the exhibition of an audiovisual work, cinematographic in an exhibition facility used to exhibit cinematograph films or audiovisual recordings and without the written authorization of the copyright owner, uses any audiovisual recording device to knowingly make or transmit or attempt to make or transmit or abet the making or transmission of a copy or visual recording or sound recording embodying a cinematograph film or audiovisual recording or any part thereof or a copy of sound recording accompanying such cinematograph film or audiovisual recording or any part thereof during subsistence of copyright in such cinematograph film or sound recording, shall be punishable with imprisonment not exceeding three years and shall also be liable to fine not exceeding Rs.10 Lakhs, or to a term of imprisonment for a term not exceeding three years or both.
The move has reportedly been greeted with enthusiasm by the local media industry, with many hoping that this will put a stop to piracy. It is currently unknown when (and if) this draft will be enacted into the Cinematograph Act, but pirates in India will undoubtedly be very disappointed if it does go through.
Source: TorrentFreak | Two Skeleton Pirates Portrait image via Shutterstock