Having originally launched on Windows Phone 8.1, Microsoft's digital assistant, Cortana, is now available as an integrated part of Windows 10, and as an open beta on Android. Earlier this month, the company opened sign-ups for those wishing to test Cortana on iOS, and today, the first lucky users finally got their hands on an early preview of the iPhone version.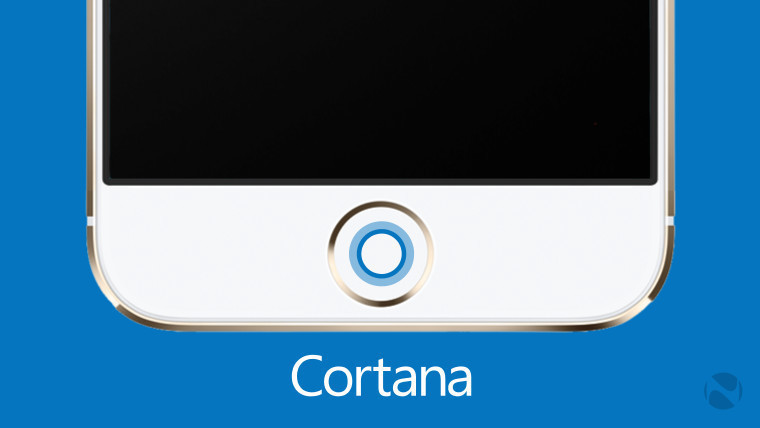 As TechCrunch reports, today's beta release is being distributed through Apple's TestFlight platform for software in development. Given the fact that TestFlight is limited to a maximum of 2,000 users per app, it seems likely that this first wave will remain exclusive to only a tiny handful of people - but of course, the chances are that Cortana will be opened up to a wider beta-testing group for future pre-launch releases.
While Cortana offers much of the same functionality on iPhone as on other platforms - including the very latest new academic tracking feature in her Notebook - there are some limitations to this release.
For example, while Microsoft has added hands-free 'Hey Cortana' voice activation to Android, that feature isn't supported on iPhone. That said, voice interactions are still supported, and testers are encouraged to "communicate with Cortana and see whether she can talk with you like a real personal assistant."
Other known issues in this release include the absence of support for people-based reminders, and no ability to add, edit or delete 'favorite places'.
Despite originally announcing its plans to bring Cortana to iOS in May, Microsoft hasn't yet committed to a firm release date for the iPhone version. When Cortana's iOS launch does finally arrive, it will complement the all-new Bing app for iPhone that Microsoft launched last week, having redesigned and rebuilt it 'from the ground up'.
Source: TechCrunch