Technology is driven by a fast paced and highly demanding machine, consumerism. It is a relentless and endless nexus, ruled by desire and innovation. It has become a habit or rather a market strategy to release smartphones on an annual cycle and keep up with this demand. So when companies like Motorola and Lenovo broke this expectation, many were quick to exaggerate and proclaim demise; the end of the Moto X lineup.
Back in November, a leaked roadmap suggested the two companies were still planning six more Moto smartphones for 2017, which at the time included:
Moto C (Lenovo / ODM)
Moto E (Lenovo / ODM)
Moto G (Motorola / Lenovo)
Moto M (Lenovo)
Moto X (Lenovo)
Moto Z (Motorola)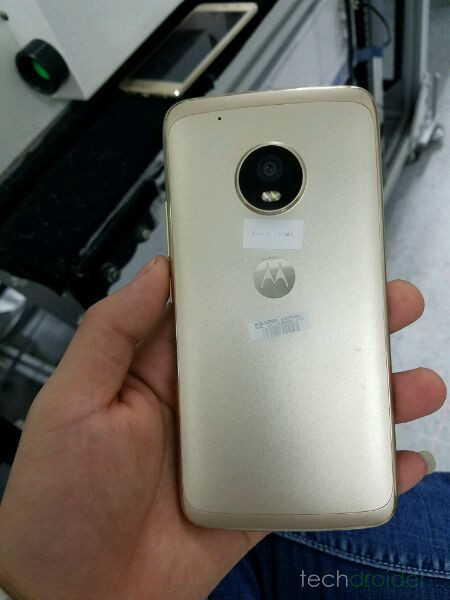 The latest pair of leaked images further reinforce this suggested roadmap, given that the device appears to be in final stages of production, sporting a gold or silver tinted metal unibody. This could also be trickery of light so, is it blue or gold?
All ambiguous clothing illusions aside, the device also houses a familiar camera setup similar to the Moto Z series with a flat tire camera bulge, and bat wing Motorola logo.
Until 2017 rolls around, the biggest question that remains is what are the final specifications and features of the Moto X? Benchmark results for a handset with the identifier XT1650, believed to belong to the upcoming Moto X, surfaced earlier this year, suggesting a 2016 release. However, the device's continued absence and subsequent leaked information now suggests 2017 is more appropriate.
It may not be too long of a wait. With both CES and MWC 2017 around the corner it wouldn't be surprising if both companies chose to release more information at one of those events.
Source: TechDroider