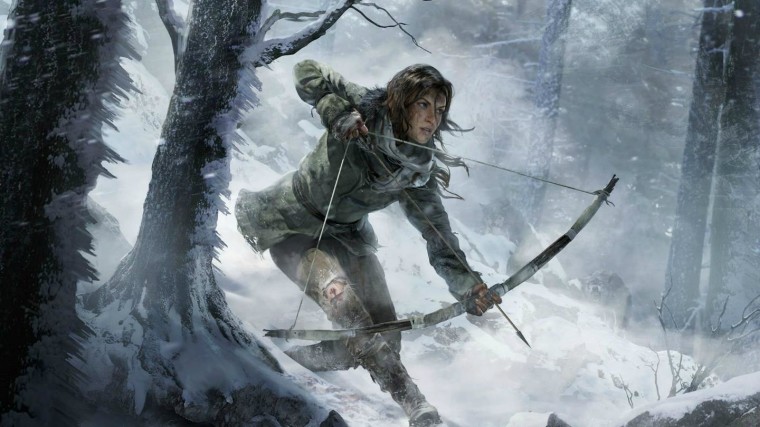 During the Unreal Engine 5 launch stream today, Epic Games had multiple segments detailing its new next-gen game engine and partnerships. The final presentation of the show saw an appearance by Crystal Dynamics' Dallas Dickinson, who surprise-revealed that a new Tomb Raider game is in development at the studio.
"Crystal Dynamics is proud to be a part of Unreal Engine 5. This new engine translates into next level storytelling and gameplay experiences, and we are thrilled to announce today that we have just started development of our next Tomb Raider game, powered by Unreal Engine 5," said Dickinson, who is the studio's Tomb Raider franchise general manager. "Our goal is to push the envelope of fidelity, and to deliver the high-quality cinematic action-adventure experience, that fans deserve from both Crystal Dynamics and the Tomb Raider franchise."
Unfortunately, that's the only information released regarding this project, so it may be years until we see more of what's become of Lara Croft since the most recent game in 2018.
Crystal Dynamics is incredibly excited about the future of Unreal and how it will help us take our storytelling to the next level. That's why we're proud to announce that our next #tombraider game is being built on Unreal Engine 5! pic.twitter.com/UFMiWzJAZc

— Tomb Raider (@tombraider) April 5, 2022
In addition to producing classic Tomb Raider titles since 2006, Crystal Dynamics headed the development of the 2013 reboot of the series and its 2015 sequel, Rise of the Tomb Raider. However, Eidos-Montréal stepped into the primary developer role for Shadow of the Tomb Rader in 2018, completing Lara's new origin story, dubbed the Survivor Trilogy.
The Square Enix subsidiary also developed 2020's Marvel's Avengers and alongside providing ongoing support for the superhero title, it is currently also developing Perfect Dark alongside The Initiative for Xbox Game Studios. Find more details on today's Unreal Engine 5 release here.