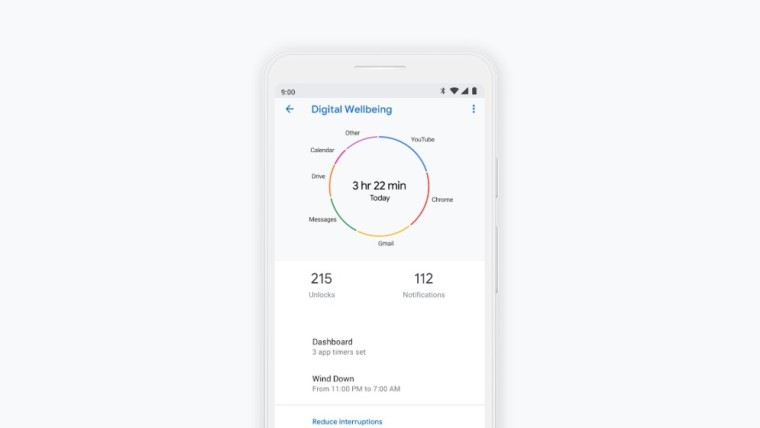 If you're a Pixel owner and are facing performance issues with your phone, this might be the solution to your problems. According to numerous Reddit users, Google's Digital Wellbeing has been slowing down Pixel phones. One Reddit user, ploewer, who owns a Pixel 3 reported that turning off Digital Wellbeing made a huge impact on the smartphone's performance, stating that the difference was like "night and day".
Google announced Digital Wellbeing (Android Dashboard) at its annual Google I/O event back in 2018. It enables people to log their phone and tablet usage and track how they use their time on these devices by recording how long they spend on apps, the number of times they unlock their phones on a given day, and the number of notifications they receive. The feature aims to help users limit their digital screen time.
On the popular Reddit thread that discusses this issue, multiple users have commented that switching off Digital Wellbeing improved frame rate, battery life, typing speed, and allowed smooth switching between apps. Accounts of affected phones include the Pixel 3, Pixel 3a, Pixel 3 XL, Pixel 2 and Pixel 2 XL. While the idea of turning off this feature seems to have helped a lot of Pixel owners, many have also reported that it made little or no difference in performance.
This topic has been under discussion for a little over one week on Reddit. In a post made earlier this week, Reddit user Trueray17 was the first person to suggest turning off the Digital Wellbeing software to solve performance issues such as sluggishness, lags, and stutters on Pixel 3 and Pixel 3 XL.