Microsoft announced the Games with Gold for January 2018 today. If you're an Xbox Live Gold member, you should definitely be checking these out every month, as it offers four free games (two Xbox One and two backward compatible Xbox 360), as long as you claim them within the specified dates.
Here's what will be free in January:
The Incredible Adventures of Van Helsing III (Xbox One, January 1 - 31)
Van Helsing III will make its debut on Xbox One and will be Xbox One X Enhanced upon release. In this final chapter of the trilogy, you'll see Borgovia in its darkest state. The civil war may be over, but a strange cult is prophesizing the end of the world. Van Helsing will do battle against even more terrifying beasts with an expanded arsenal for six specialized character classes and a more detailed, diverse leveling system. He's now prepared to face his archenemy in this world of squabbling factions and criminals, but he won't be alone — Lady Katarina, his ghost companion, is still with him and her story is set to be revealed as well.
Zombi (Xbox One, January 16 - February 15)
London is falling. Are you prepared? The Last Blight is upon us. It was foretold. For the second time in history, a great plague has shrouded London in a fog of death. Big Ben tolls as thousands of unprepared die, or worse, are infected by a sickness more gruesome than death.

You're still breathing, for now, but how long will you survive the labyrinth of London's streets and underground canals, abandoned by the outside world and surrounded by infected? The horrifying remains of humanity, ravaged by the terrifying disease, are shuffling through the streets, waiting at every turn to prey on your living flesh.

The nail-biting survival experience of ZombiU™ has been upgraded for download and now is available to everyone on Xbox One. Zombi takes the power of the latest generation of hardware to bring you a new level of horror. Test your will to survive, but beware: death is permanent, and one wrong move can cause you to lose everything.
Tomb Raider Underworld (Xbox 360, January 1 - 15)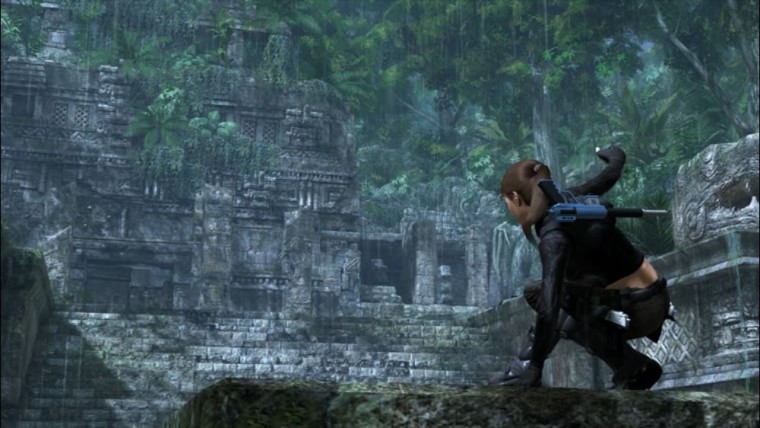 88/100 - GameInformer "...Underworld hits the target dead center, delivering the perfect mix of isolation and discovery with larger dramatic encounters" 85/100 - IGN UK "An incredibly enjoyable experience and a real return to captivating tomb raiding on a grand scale." 80/100 - Edge Magazine "Underworld is that rare game that manages to provide a real adventure to go along with its action." 80/100 - X360 Magazine UK "One of the finest adventure games you're likely to find on the 360." 87/100 - AtomicGamer "Lara's latest (and best in years) adventure." 80/100 - VideoGamer "A visually stunning, epic adventure that continues Crystal Dynamics' excellent run." Designed specifically to take advantage of the latest technologies Tomb Raider Underworld represents a new advancement in exploration-based gameplay. As fearless adventurer Lara Croft explore exotic locations around the world, each designed with an incredible attention to detail resulting in breathtaking high-definition visual fidelity that creates a truly believable world and delivers a new level of challenge and choice.
Army of Two (Xbox 360, January 16 - 31)
When one man is not enough, it will take an army of two to fight through war, political turmoil and a conspiracy so vast it threatens the entire world.
The news comes on the heels of yesterday's announcement that 10 more titles will be added to Xbox Game Pass in January, making it a great month for those that want new games on the cheap. If you're not familiar with Game Pass, it's a subscription service that provides access to over 100 Xbox, Xbox 360, and Xbox One games.
It's also not too late to cash in on some of this month's Games with Gold. You have until the end of the month to claim Warhammer: End Times - Vermintide (Xbox One) and Marlow Briggs (Xbox 360), and until January 15 to claim Back to the Future: The Game - 20th Anniversary Edition (Xbox One).
Don't forget to follow us @NeowinGaming on Twitter to keep up to date with our gaming coverage!