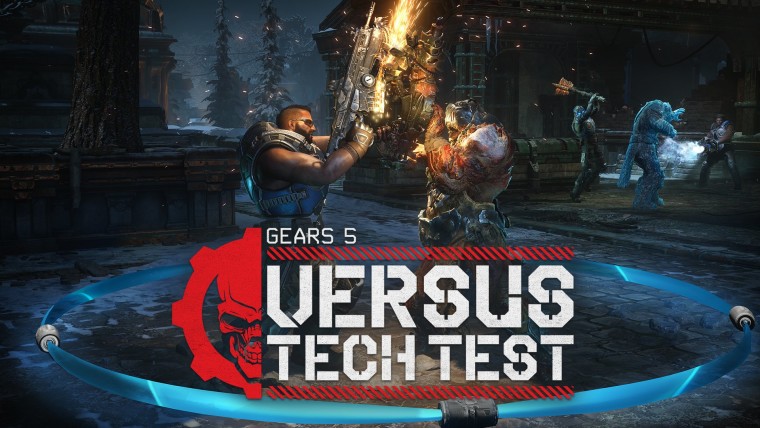 During E3 last month, Microsoft and The Coalition announced a September 10 release date for Gears 5, as well as more information on the upcoming third-person shooter's various modes. The developer also confirmed then that a Tech Test for the Versus mode would kick off this month, letting it test the PvP multiplayer experience while giving fans an opportunity to try it out before launch.
Today, The Coalition gave away more details on the Tech Test, which will be available during two weekends this month for Xbox One and Windows 10 players. The first test will begin on July 19 at 10AM PT and run until July 21. The second will kick off on July 26 at 10AM PT and be available up till July 29.
There are a couple of ways to gain access to the test: pre-order the game or subscribe to Xbox Game Pass. Regarding the latter, this can be the console, PC, or Ultimate variant of the subscription program. Those with access will be able to pre-download the required files starting on July 17, which will weigh in at around 15GB.
Check out the image above for the Tech Test's PC system requirements, and see below for a list of all the features that will be present:
Arcade: A new approachable, frenetic Versus experience.
Escalation: The pinnacle objective mode of Gears is back and better than ever.
King of the Hill: Capture the hill, enjoy the carnage.
Bootcamp: Practice your skills and learn new mechanics in our new training mode.
Tour Of Duty: Experience a mini Tour of Duty, where you'll complete Medals to unlock exclusive Tester Weapon Skins to take into Gears 5. Complete all 3 Medals to unlock the exclusive Tester Banner to showcase in Gears 5.
Although Gears 5 is also releasing on Steam, it doesn't appear as if these tests will run on the platform - unlike Halo: The Master Chief Collection -, considering not even pre-orders are available there yet.