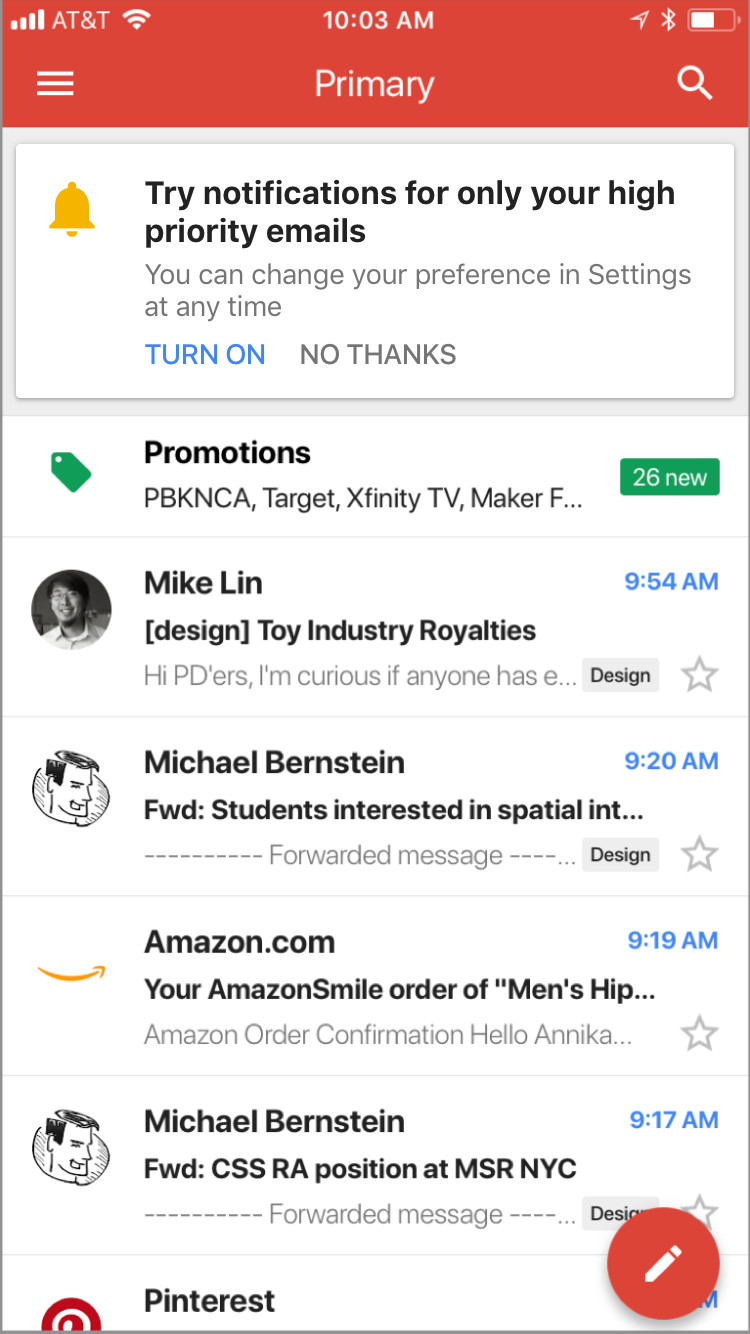 The high-priority notification feature is one of the updates unveiled by Google when it announced a major redesign to Gmail last April, and it's now rolling out to the Gmail app for iOS.
Using machine learning and artificial intelligence, the new capability is designed to notify you only when important messages arrive on your Gmail inbox. Google first launched high-priority notifications on Inbox, another email service from the tech giant announced in 2014.
You can turn on the new feature by heading over to the settings menu of the Gmail app and selecting "High priority only" under the Notifications drop-down. While the update is available to iOS users as of now, Google says an Android version is coming soon.
The feature comes in handy especially when Gmail's overload of push notifications from your social media accounts, forums, and even promotional alerts are becoming an annoyance to you.