Videoconferencing tools like Google Meet have been getting a lot of attention over the past year, and Google is bringing even more improvements to its service, rolling out in the next few weeks and months.
First off, Google Meet on the web is getting a redesign, and that should help users customize their meeting experience so it's more engaging. For starters, when sharing a presentation on Meet, you'll now have more space to see it during the meeting, but you can also unpin the presentation so everything is the same size, or pin someone else's video feed. This is coming next month, but later on, it will also be possible to pin multiple feeds, so you highlight a presentation and the presenter at the same time, or multiple presenters. Another change that's coming is the ability to resize or hide your own video feed during a meeting, so you can focus on everyone else.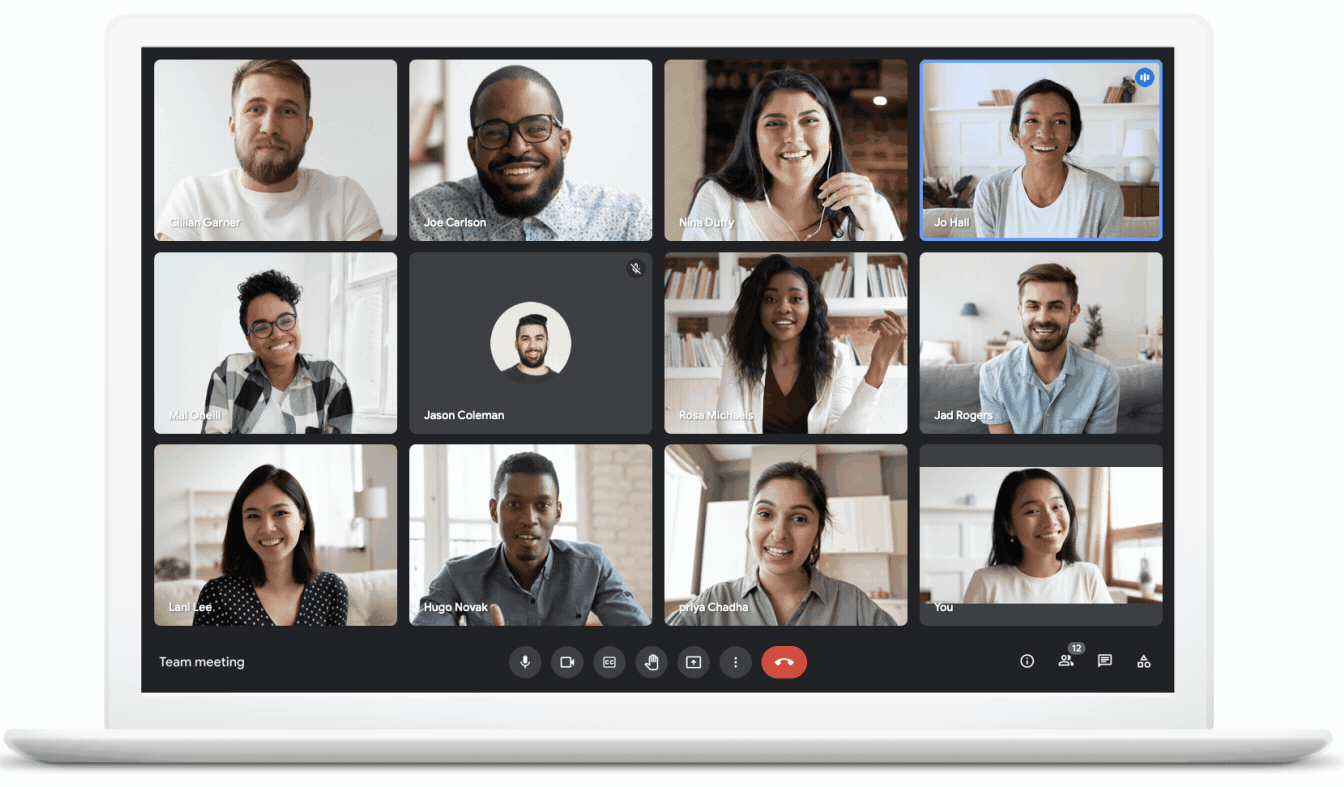 Aside from the redesign, some other features are making their way to Google Meet. First, there's Data Saver, which does exactly what you'd expect. It can help avoid high charges, especially on mobile networks where plans with unlimited data are less common. This is coming out this month.
Google is also bringing the low-light mode from the mobile version of Meet to the web app. Meet will automatically detect the lighting conditions and adjust the exposure and brightness to make people and things more visible on camera. On that note, a feature called Autozoom is also on the way, which will zoom in on users to keep them in the center of the frame and make them more visible. The low-light is promised for "the coming weeks", while Autozoom is coming in the next few months, but you'll need to be a paid Google Workspace subscriber for the latter.
Finally, the web version is getting animated video backgrounds that you can use to replace your real-life background. Initially, there will be three options: a forest, a party, and a classroom.