Google has announced several new features that it's introducing to its browser over the coming months. They include better tab management, improving the omnibox to give answers to questions before you even press enter, and in-built themes which let you change Chrome's window colour. The browser maker has not given an exact release in which these features will land but they'll be here this year.
With regards to tab management, Android users will soon receive the new grid layout which provides a handy preview of each of your tabs. If you want to group tabs to manage them more easily you can do this by dragging and dropping a tab on top of another, creating a group which you can drill down into. Additionally, on mobile, you can easily sync your tabs with other Chrome installations that you're signed in to.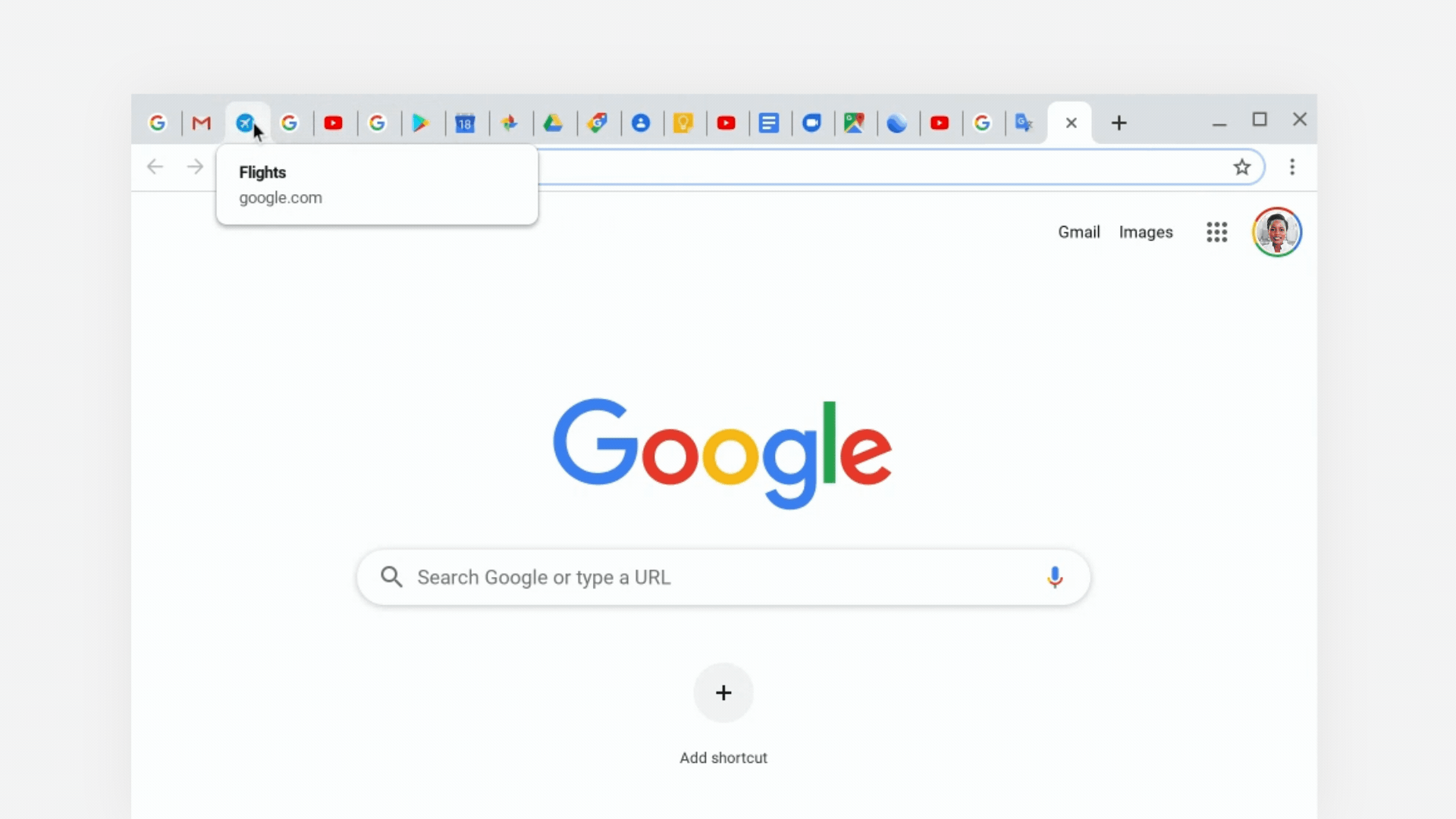 The search giant also announced that tabs will be better on desktop too. If you open a lot of Chrome tabs, you'll know they can get very small, hiding the title and even the tab icon in some cases. In upcoming updates this year, hovering over open tabs will display the page title and show you a page thumbnail.
One item that has been on Google todo list for years is to increase the speed of search. In an upcoming update, you'll be able to type a query into the address bar and receive answers without hitting the enter key. Additionally, if you read foreign language pages, you will be able to access translation tools in the Chrome menu and directly from the address bar.
Finally, Google plans to provide users with some in-built customisation tools to let them show their personality a bit more. Chrome's new colour customisation tool will let you select a range of solid colours which affect the appearance of the browser window, tabs, and the new tab page background. Extensions that customise the look of the browser have been around for years but this will be the first time that Google ships these options out of the box.