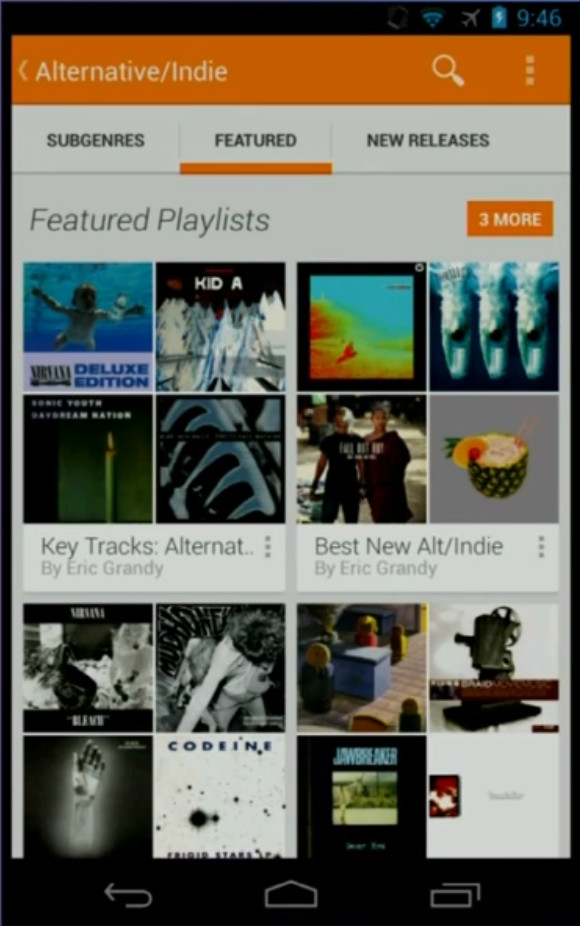 Google has announced today at its IO conference a new streaming music service and it's Google's approach to a subscription music service.
The service focuses around providing you with featured and focused content based on your listening habits to help you find more music that you will enjoy listening too. The idea being that the All Access service will help you expand your horizons by allowing you to easily turn any song into a radio station that will provide a never-ending list of music.
The service sounds a bit like Pandora but with more end user options and as Google describes it, 'radio without rules'. 
If you are not wanting to have Google find music for you, you have the option to search for specific tracks as well. This is a key differentiator than other services like Pandora which locks you into radio station like services where Google blends both, a bit like Spotify.
The service is available on your smartphone, web browser, and your tablet as well. 
The service costs $9.99 a month and you can get a 30 day free trial, launching today and if you start a subscription by June 30th, it will only cost $7.99 a month.