Last week, at its I/O developer conference, Google announced the Android 'M' release, the latest version of its widely-used operating system. One of the many new additions in the updated OS was actually rumored ahead of its announcement: more granular controls for users over which data can be accessed by each installed app.
Google says that it is now going even further in ensuring that users have the ability to monitor and manage their data. Citing a study by the Pew Research Center, Google says that just 9% of people "feel they have 'a lot' of control over" the amount of information that's collected about them, adding: "We want to change that."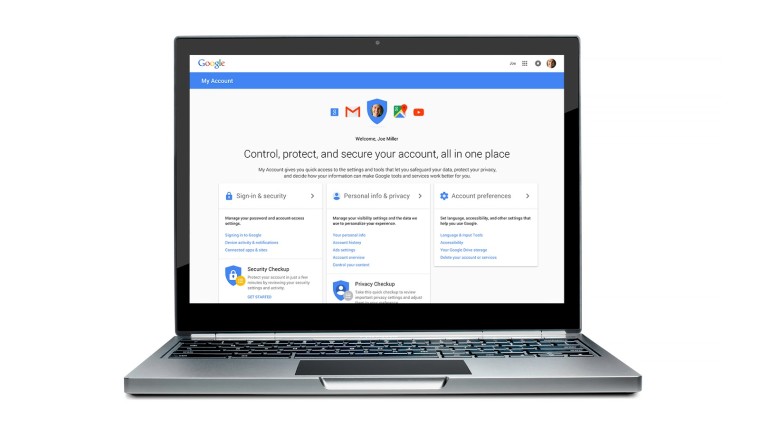 Today, the company announced the My Account center, a new online hub from which you can manage settings "that help you safeguard your data, protect your privacy and decide what information is used to make Google services work better for you".
As Google explains, My Account will allow users to:
Take the Privacy Checkup and Security Checkup, our simple, step-by-step guides through your most important privacy and security settings.
Manage the information that can be used from Search, Maps, YouTube and other products to enhance your experience on Google. For example, you can turn on and off settings such as Web and App Activity, which gets you more relevant, faster search results, or Location History, which enables Google Maps and Now to give you tips for a faster commute back home.
Use the Ads Settings tool to control ads based on your interests and the searches you've done.
Control which apps and sites are connected to your account.
The company also says that it has "built My Account to be a resource for everyone, even if you don't have a Google Account."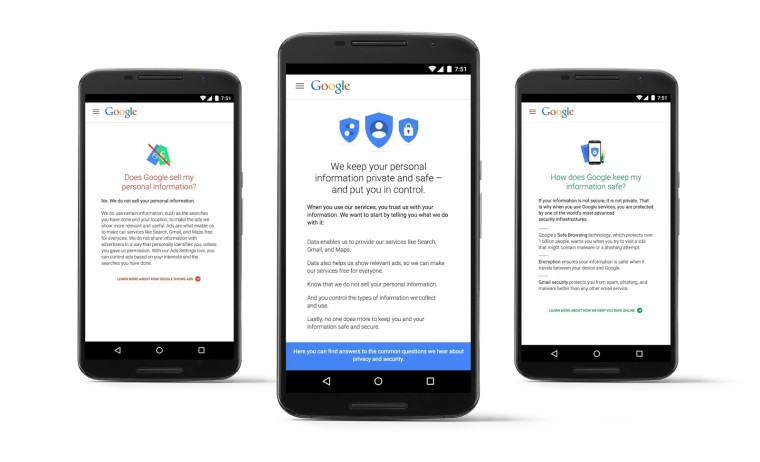 Alongside these new management tools, Google has also launched a new site at privacy.google.com to help users to better understand privacy and security issues on their devices.
"When you trust your personal information with us," Google says, "you should expect powerful controls that keep it safe and private as well as useful answers to your questions." The company's Guemmy Kim (Product Manager for Account Controls and Settings) also promises that there's "much more to come" for those concerned about monitoring and controlling how their personal data is used.
More: Google My Account / Google Privacy