Yesterday, Microsoft released Windows 10 Mobile, and since then, a whole lot has happened. Microsoft released a list of devices that would be supported, announced that those devices will be eligible for Development Branch Insider builds, said that there wouldn't be a second wave of upgrades, and then said that they still might upgrade the Lumia Icon.
I know. It's a lot. The aim of this article is to put all of that in perspective, as well as to show that even if your device isn't on that supported devices list, there's still hope, and you can still get Windows 10 Mobile.
If your device is on the list
If you have a device that's on the list, you have the most options. If you have an unlocked device, Windows 10 Mobile is waiting for you; however, you must explicitly opt in.
If you're on a carrier device, chances are that attempting to opt in will tell you that Windows 10 Mobile is available for your device, but Microsoft is still working with your carrier to get it to you.
Of course, you've been waiting months (if not over a year) for this. You probably don't want to wait any longer. Luckily, you still have options.
If you simply want to install the Windows 10 Mobile upgrade that your friends with unlocked devices got, move on to the next section. If you're looking to test the latest and greatest, you do have the option of signing up for the Fast ring again where you'll have access to Redstone builds.
If your device is not on the list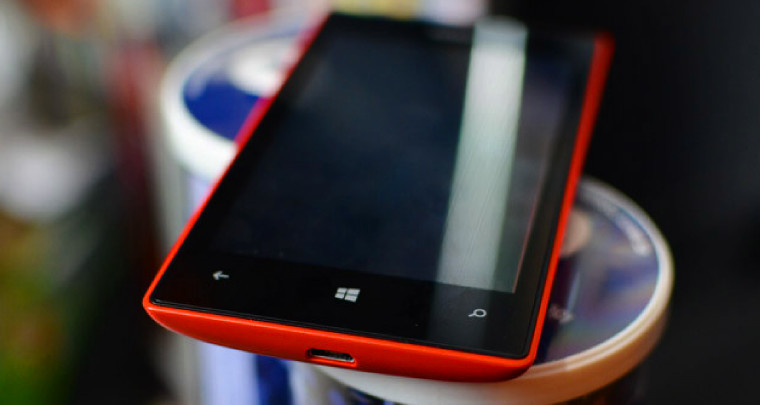 If your device wasn't on the list, that could mean a few things. If you have a third party device, such as an LG Lancet, Yezz Billy 4.7, or HTC One M8, things could still change for you. These firms have all promised to upgrade their devices at some point; however, promises do change, as we know from Microsoft promising that all Windows Phone 8 Lumias would be upgraded. We have reached out to LG, Yezz, and HTC for comment on this.
Also, if your device has 4 GB of internal storage, you're out of luck. There's simply not enough space to upgrade your device. As long as your device was listed as being supported in the Threshold 2 Insider Preview, read on.
The upgrade that was received by non-Insiders using supported devices yesterday was Windows 10 Mobile build 10586.164 (well, it was 10586.107, from which, users would need to update again). Luckily, you can grab this build right from the Release Preview ring.
As we've stated before, there was no device specific firmware that came with that upgrade. It's quite literally the same bits that have been available through the Insider Preview for the last 10 days.
If you've never used the Windows Insider Program before because you were waiting for the official upgrade, here's what to do:
Download the Windows Insider app to your Windows Phone 8.1 device. If you're one of the very few still on Windows Phone 8, you must first install Windows Phone 8.1 through the Preview for Developers program.
Open your new app and select "Get preview builds".
Select "Insider Release Preview" and follow the instructions to set up your device.
Go to Settings -> Phone update -> Check for updates and follow the instructions to upgrade your device.
After you've done that, you'll be running the same Windows 10 Mobile as non-Insiders that got it. There's only one difference, which is that your device isn't eligible for Redstone builds, otherwise known as the Development Branch at this time.
So what does that mean to you? Well, if you upgrade your device through the Release Preview ring, you'll continue to see new cumulative updates until at least June when the Redstone update is released.
Obviously, it's not optimal to upgrade your device to Windows 10 Mobile just to receive updates for another few months, but there are still many advantages to this. You'll be able to take advantage of the Universal Windows Platform (UWP), which also means that you'll get all of the new system apps, which get updated through the Store (meaning that you most likely won't lost support for them immediately when Redstone is released).
The real point here is that when Microsoft announced the list of supported devices for Windows 10 Mobile, nothing really changed except for Redstone eligibility. If you want to upgrade your phone to Windows 10, you still can.
Of course, you should note that upgrading through the Insider Preview is done at your own risk. Most problems can be solved by restoring with the Windows Device Recovery Tool, but occasionally, in extremely rare cases, someone does report the Insider Preview breaking their phone in a way that cannot be fixed.