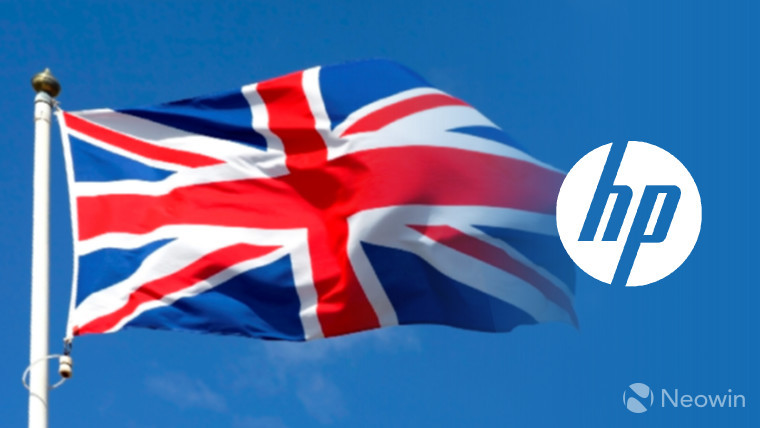 Last month, the UK voted to exit the European Union, but while the country is unlikely to actually leave the EU for at least two years, the economic uncertainty that followed the Brexit referendum result has already had an impact on companies operating there. The pound sterling quickly fell to a 31-year low against the US dollar this month, and many firms working in the UK that do their business in dollars have been considering how best to respond to that.
Last week, Dell revealed that it is increasing its UK prices by 10% as a direct result of the weaker pound, and now HP is doing the same.
As The Inquirer reports, HP has emailed its partners to warn them that it too will raise its prices in the UK by 10% from August 1st. It explained:
As you will be aware, we have seen an unprecedented weakening of the pound to US dollar exchange rate over the past few weeks.

In order to maintain a sustainable and consistent approach to our operation in the UK and Ireland, we have taken the decision to make some adjustments to our channel-supported and directly-contracted end-user pricing strategy.

Effective from 1 August, we will be implementing an adjustment of circa 10 per cent across HP's Personal Systems portfolio.

This applies to all HP commercial/business products in the HP Personal Systems category (core PC/laptop, value technology and mobility solutions). As always, you may freely determine your resale price to your customers.
The Inquirer cites unnamed sources who claim that Cisco is also preparing to announce a UK price increase of 14%, but this has not yet been confirmed.
On Monday, OnePlus increased the UK price of its new flagship phone, the 3, by 6.5%, citing the same Brexit-related currency fluctuations. Lenovo has also said that it is considering UK price hikes and job cuts, among other options.
Source: The Inquirer / CRN