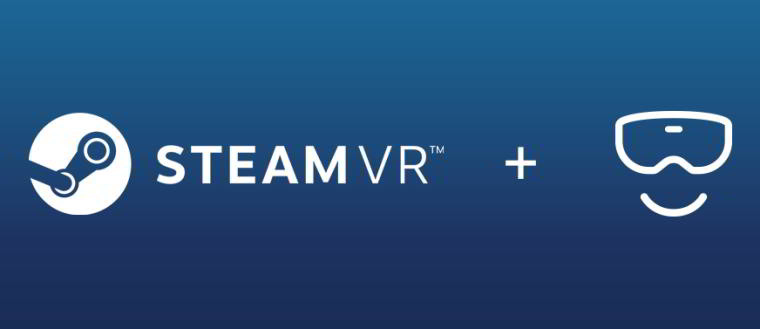 It's been over a year since SteamVR Tracking 2.0 first made the news with updated base stations relying upon two spinning active laser emitters. The technology also facilitated the creation of larger VR play areas along with the possibility to span multiple rooms. Since then, things have been somewhat quiet, but HTC has shared some new footage of an enlarged virtually tracked space.
Here's a video of the test environment that people asked for. Three separate tracked spaces, with two 2.0 BS each, all in a shared virtual space. (Seems to work even behind closed door) Trackers placed within the shared space to show common coordinate system between spaces. pic.twitter.com/efqJKajky6

— Alvin Wang Graylin (@AGraylin) July 11, 2018
In a tweet shared earlier, Vive China President Alvin Wang Graylin shared a video showing off several independent spaces, each containing two SteamVR Tracking 2.0 base stations, linked together by trackers throughout the defined virtual environment. The combined system also appears to work despite one of the spaces being separated from the others by a physical door.
floor plan layout used for this demo video for reference. pic.twitter.com/99RJnuURoi

— Alvin Wang Graylin (@AGraylin) July 11, 2018
Despite the demo being posted online, you aren't currently able to get your hands on standalone base stations to build your own expanded VR space. At the very least, you will need an HTC Vive Pro which comes bundled with two of the 2.0 base stations but short of buying additional Vive Pro headsets, interested parties will have to wait until HTC or Valve make them available separately. That, plus the fact that SteamVR is still limited to working with the first four base stations it registers, means that this will remain something on the horizon for a while yet.