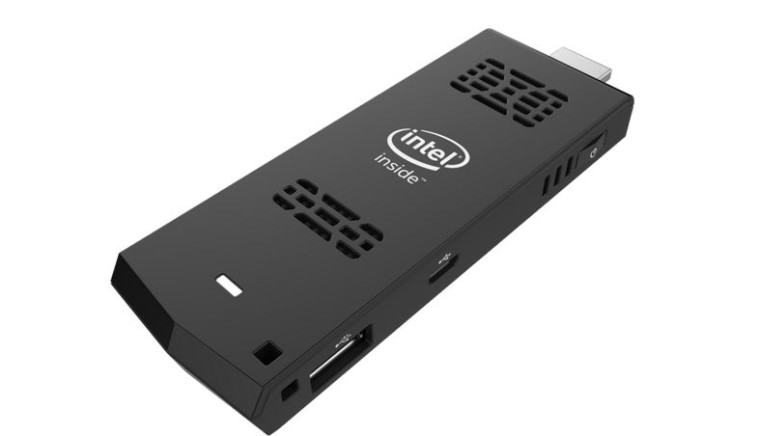 Back at CES, Intel unveiled a pc-on-a-stick device called, Intel Compute, which allows users to carry a full PC in their pocket. Now the device is finally available for pre-order with a shipping date later this month.
If you're interested in carrying your PC with you everywhere you go, and a smartphone just doesn't suffice, then Intel's Compute stick might be the device for you. Not much bigger than a regular USB stick, the device offers a Bay Trail Atom processor, 2GB of RAM and 32GB of storage as well as HDMI out, a USB 2.0 port, a microSD card reader, Wi-Fi, Bluetooth 4.0 and a micro-USB port which powers the device.
The Intel Compute stick is now available for pre-order on Newegg, Amazon and a few other retailers going for $149.99 and shipping with Windows 8.1 with Bing. However, if that's not your cup of tea there's also a Linux version with only 1GB RAM and 8GB storage going for $110.
The PC-on-a-stick market isn't exactly new but it seems like, lately, more and more manufacturers are trying to get in on the fun. As such, we're bound to see more and more advanced devices coming to market soon.
Source: Newegg, Amazon via: Liliputing