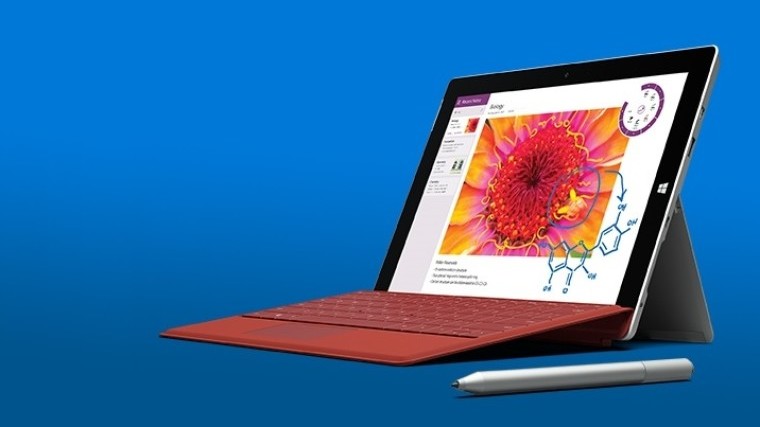 Microsoft has confirmed plans to launch the Surface 3 LTE unlocked in global markets. In response to a question during the Reddit AMA - you can see Brad's full round up of the AMA here - the Surface 3 team confirmed that there were plans to launch the LTE model of the Surface 3 unlocked but could not give any more information on availability. They did however confirm that it would be available in multiple markets which suggests that many of the 26 launch markets could offer the unlocked LTE Surface 3.
The Surface 3 was announced last Tuesday and will be made available in 26 markets when it launches next month. The Surface 3 is powered by an Intel Atom Cherry Trail processor clocked at 1.6GHz (with Intel Burst up to 2.4GHz) and features a 10.8 inch display with Full HD resolution and 3:2 aspect ratio.
The Surface 3 comes with a starting price of $499 and features the same build quality as the Surface Pro 3 but in a smaller package. Unlike the Surface Pro 3 however, Microsoft's new tablet doesn't come with the Stylus pen included in the box and like all surfaces, the Type Cover - which has been redesigned and is highly recommended - is an extra charge. Buying these two will add $49 and $129 respectively to your outlay and both come recommended for use with Microsoft's latest tablet.
Other notable specs of the Surface 3 include 64GB or 128GB storage with either 2GB or 4GB RAM and dual cameras (8MP rear, 3.5MP front) both of which support Full HD video recording. The Surface 3 weighs in at 622 grams and comes with a year's Office 365 Personal subscription (worth around $72).
Are you planning to buy one or are you waiting for an upgrade Surface Pro 3? Head over to our poll to voice your views!