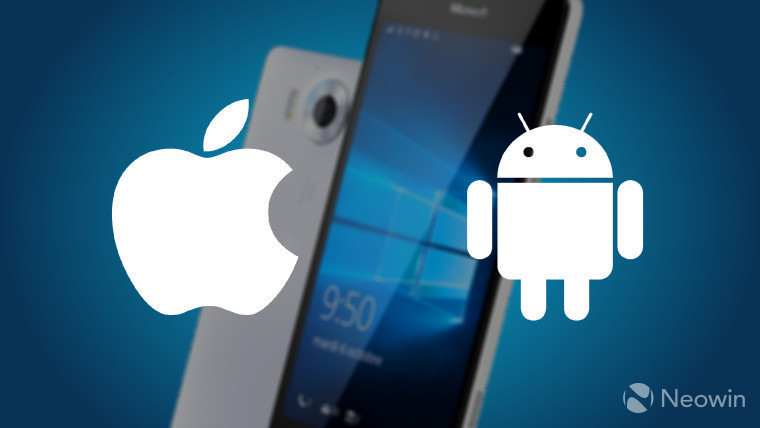 Microsoft has massively scaled back its mobile efforts over the last 12 months - a move that caused sales of its handsets to plummet by 73% year-over-year. So far, there's no indication that its hardware partners are filling in the gap that it's left; according to Gartner, sales of Windows phones from other companies amounted to just 100,000 units during the entire first quarter of 2016.
As a result, overall Windows phone market share is crumbling. Last month, independent industry analysts Kantar Worldpanel revealed that sales in the EU5 - the top five European Union markets of Great Britain, Germany, France, Italy and Spain - had collapsed, with sales market share falling by more than half in three months, to just 4.9%.
Unsurprisingly, it's a similarly bleak picture for Windows phones in Kantar's latest report, as the platform's sales market share continues to decline.

In Great Britain, for example, Windows sales market share fell from 9.0% in April 2015 (and 6.2% in March 2016) to just 5.8% by the end of this April.
Android increased its share of the British market to 58.5%, and according to Kantar Worldpanel's Dominic Sunnerbo, "nearly 10% of new Android customers" were Windows phone owners switching to Google's mobile OS.
In the United States, Android share increased from 62.4% to 67.6% year-over-year, while Windows phone sales share fell by almost two thirds. Indeed, the figures also indicate that Windows' share of the US smartphone market more than halved in a single month, dropping from 2.7% by the end of March 2016, to just 1.3% in April.
Kantar's Lauren Guenveur explained that in the US, Android buyers are proving extremely loyal to the platform:
While growth in other parts of the world has clearly been a result of movement either from the Windows ecosystem or a feature phone, Android gains in the US are powered by repeat customers. Among those replacing their smartphone, more than nine out of ten (91.4%) of Android buyers owned a previous Android device.
But as far as Kantar Worldpanel is concerned, Windows is now well and truly on its way out of the mobile market.
Guenveur said that "in Europe and the US, the smartphone market is approaching saturation, and future successes for either of the two dominant ecosystems will come chiefly from drawing customers away from the other."
But she added that "with Windows phones exiting the market, this battle will only intensify." She said that Android and iOS will now be left to compete head-to-head not only in "new markets where smartphone penetration has not yet peaked, such as India, and Latin America, but also [with] new services and products".
But despite its declining market share, and fairly limited support so far from its hardware partners in launching their own Windows 10 Mobile devices, Microsoft says that it's committed to supporting its mobile OS "for many years".
Source: Kantar Worldpanel