In July 2014, Lindsay Lohan - well known for her roles in Mean Girls and Freaky Friday, among other things - filed a lawsuit against Rockstar Games, and its parent company Take Two Interactive Software. Her legal team alleged that Rockstar created a character in Grand Theft Auto V, which used her likeness without her permission.
The lawsuit claimed that the character of Lacey Jonas in the game was an "unequivocal" reference to Lohan, adding that:
"the portraits of the Plaintiff incorporated her image, likeness, clothing, outfits, Plaintiff's clothing line products, ensemble in the form of hats, hair style, sunglasses, jean shorts worn by the Plaintiff that were for sale to the public at least two years".
At the end of August 2014, Take-Two hit back at Lohan, accusing her of engaging in a frivolous lawsuit, purely for "publicity purposes". In March of this year, Rockstar's lawyers petitioned for the case to be dismissed, but a Manhattan judge refused to do so.
But now, more than two years after the suit was originally filed, it's finally been thrown out of court. As The Wall Street Journal reports, a New York appeals court overruled the decision of the judge in March, bringing an end to the legal saga.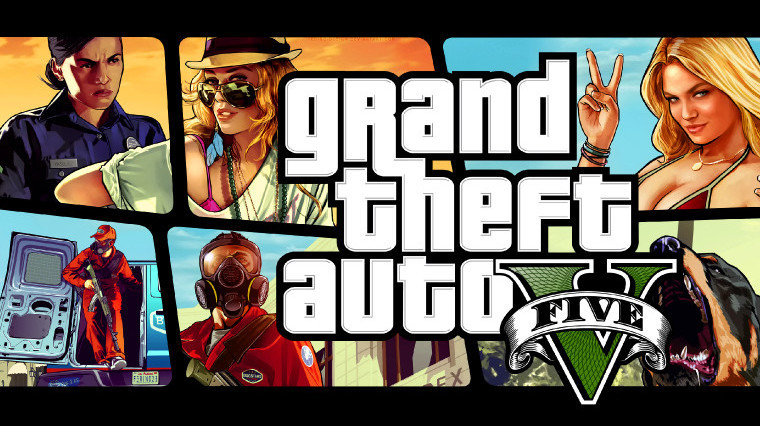 Lohan's lawyers had focused on the use of two images in particular. One showed a cartoon blonde woman with a 'peace sign' pose, used in the pre-game intro sequence; the second, showing a blonde woman being handcuffed by a police officer, was used on the game's packaging. The lawsuit insisted that both of these images were deliberately based upon Lohan.
Her lawyers further claimed that a mission in GTA V - in which the player must help a celebrity actress evade paparazzi - "contains identical events to the Plaintiff's life".
But the New York appellate panel ruled yesterday:
Even if we accept plaintiffs' contentions that the video game depictions are close enough to be considered representations of the respective plaintiffs, plaintiffs' claims should be dismissed because this video game does not fall under the statutory definitions of "advertising" or "trade."

[…]

This video game's unique story, characters, dialogue, and environment, combined with the player's ability to choose how to proceed in the game, render it a work of fiction and satire.
And as for the images used on the game's box and packaging, the court determined that they were "not of Lohan herself, but merely the avatar in the game that Lohan claims is a depiction of her."
Source: The Wall Street Journal | Lindsay Lohan image via Shutterstock