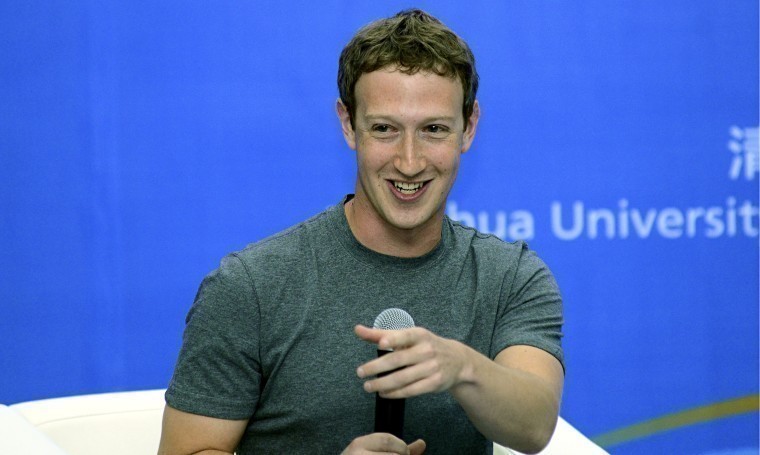 Facebook, being the proud owner of platforms such as WhatsApp and its own Messenger service, isn't exactly wanting for popularity on the messaging front. WhatsApp for instance, as of Q3 2017, boasts a gargantuan userbase that consists of 73% of the population of Saudi Arabia, 56% of both Brazil and Mexico's denizens, 28% of the massive Indian populace, and that's only a few of the countries where the service is dominant.
Per Zuckerberg, however, the biggest competition for these services - of all places - comes from not a fellow social networking company, but from Apple.
"Our biggest competitor by far is iMessage... In important countries like the U.S. where the iPhone is strong, Apple bundles iMessage as a default texting app and it's still ahead."
Indeed, in countries like the U.S. where iPhone sales tend to be stronger than in other regions such as Europe, where sales tend to be skewed in Android's favor, iMessage is a major player in the messaging service landscape.
Moreover, Apple CEO Tim Cook has made his distaste for customer data-based revenue models clear, something that has been reflected in Apple's strong pro-privacy stance. In a recent conference in Brussels, he said (without directly naming Facebook):
"Every day, billions of dollars change hands and countless decisions are made on the basis of our likes and dislikes, our friends and families, our relationships and conversations, our wishes and fears, our hopes and dreams. These scraps of data, each one harmless enough on its own, are carefully assembled, synthesized, traded and sold."
Zuckerberg, of course, wasn't going to take this sitting down. In direct response to Cook's remarks, he said:
"It's worth noting that one of the main reasons people prefer our services, especially WhatsApp, is because of its stronger record on privacy. WhatsApp is completely end-to-end encrypted, does not store your messages, and doesn't store the keys to your messages in China or anywhere else.

And this is important because if our systems can't see your messages, then that means that governments and bad actors won't be able to access them through us either."
Though what Zuckerberg says here is technically true, the inability to access a user's messages doesn't stop Facebook from collecting data from just about everywhere else in the app, such as information about one's contacts. It is a similar situation with Facebook Messenger.
Last year, Facebook's former head of Messenger David Marcus has made it clear that the goal is to have it as the default messaging app on iOS and Android, replacing iMessage and Android Messages. Given that currently, content shared via its messaging and Stories services are responsible for a major portion of Facebook's collective growth, it's clear that the ambitiousness of Marcus' plan all but lives on.
Source: CNBC | Image via The Guardian