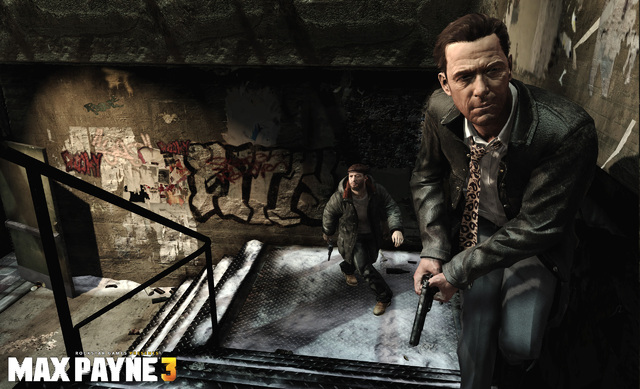 Max Payne 3 has apparently become a big hit for Rockstar Games and its parent company Take Two Interactive. In their regular quarterly financial press release today, Take Two announced that the third person crime action game has already sold 3 million units for the PS3 and Xbox 360 consoles since its release just one week ago. The press release also announced that the PC version of Max Payne 3 will launch on June 1.
For the quarter that ended on March 31, Take Two generated $825.8 million in revenue, down from $1,136.9 million for the same period a year ago. Take Two recorded a loss of $107.7 million for the quarter, compared to a profit of $53.8 million for the same period a year ago. Max Payne 3 was released after the first quarter.
The publisher has a number of games planned to come out in the next 12 months, including XCOM: Enemy Unknown, Spec Ops: The Line, and Borderlands 2. Bioshock Infinite is due out in the first quarter of 2013. Take Two confirmed that the first person shooter version of XCOM won't be coming out until sometime in the company's fiscal 2014 time period, which starts on April 1, 2013.
Take Two did not give a release date for Grand Theft Auto V, which was announced a number of months ago.
Image via Rockstar Games