Microsoft originally planned to add extensions support to its Edge web browser in Windows 10 last year, but in October, it revealed that the feature would not arrive until sometime in 2016.
Today, Microsoft revealed that the first examples of its new extensions support will soon be available, as it announced a range of improvements on the way to Edge, along with other priorities for its development this year.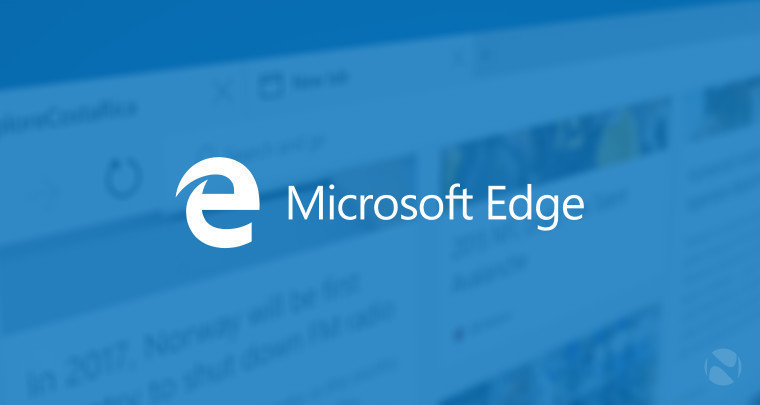 Microsoft's Jason Weber, Director of Program Management for Edge, acknowledged today that "extensions are among the most requested features" for the browser. Noting that extensions will be "vetted, delivered and managed through the Windows Store" when the new feature officially arrives, he added that the company will be "sharing early examples soon via the Windows Insider Program".
He added that Microsoft will provide details on "developing and publishing your own extensions at a later date", but gave no further indication of when exactly that might happen.
Extensions are just one of five areas in which Microsoft is focusing its efforts to improve Edge in the coming months. The other four are:
Accessibility
Weber said that Microsoft is "devoting more resources than ever" to ensuring that Edge is accessible for all users, of all abilities, and laid out a range of goals that it has set with that in mind :

Modernize our accessibility system to support HTML5 and CSS3 on Windows 10.

Provide Accessible Name and Description computation and API mappings.

Add accessible HTML5 controls and new semantic elements.

Improve high contrast support.

Modernize caret browsing and new input modalities.

Improve visual impairment readability, focus, and selection.

Deliver developer tools for building and testing accessible sites.

Fundamentals
Microsoft says it will continue in its efforts to ensure that users are protected from harmful code, and that "safe and functional code... performs as expected" in the browser, while also ensuring that it "doesn't have a disproportionate impact on system stability or battery life". The company will focus its development work on these 'fundamentals':

Lead the industry in JavaScript benchmark performance (good luck catching us).

Advance product security across multiple dimensions (lots of surprises coming).

Enhance keyboard scrolling performance and interactivity.

Isolate Adobe Flash into a separate process and pause unnecessary content.

Continue to push the GPU boundaries through native Windows graphics.

Improve background tab suspension, timers, and processing.

Building for the future of the web
While noting that "no browser implements every [web] standard", Weber said that Microsoft aims to "find the right approach to implementing new web standards features that may undergo rapid evolution, potentially causing unneeded turbulence for web developers". He said that the company is already working on implementing these technologies in Edge:
Perhaps the most exciting bullet on that list is the prospect of web notifications support, including integration with Windows 10's Action Center.
Opening up to the community
Finally, Weber reiterated Microsoft's commitment to embracing feedback from users and developers, saying that the company has "exciting projects in the works that will make it easier for developers to share and track interoperability issues, and access more of the data we use to make decisions about which web technologies we'll support and when."
The arrival of extensions support for Windows Insiders in the coming weeks will no doubt be the most anticipated new feature in Edge for many users and devs - but Microsoft is evidently planning to add a wide range of capabilities and functionality to the browser this year, in an effort to bring it up to speed with its rivals, and perhaps - eventually - to ensure that Edge becomes an even better browser than its competitors.
Source: Microsoft Edge Dev Blog