Microsoft has launched its previously announced new Cybercrime Center complex at its Redmond, Washington campus. The company claims that the new building will be able to help with combating global cyberthreats in real time.
Microsoft's press release states that the center will use tools such as SitePrint, which the company claims helps to map out organized crime networks. It also uses PhotoDNA, which Microsoft developed a while ago and has been used in the past to find evidence of child pornography. Microsoft says their new center also uses what it calls "cyberforensics", which it claims is  "a new investigative capability that detects global cybercrime, including online fraud and identity theft."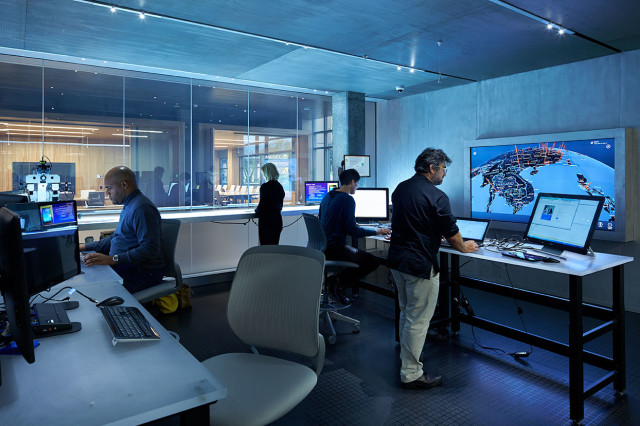 The company has also posted up a longer feature article on the Cybercrime Center, called "Digital Detectives" which makes the complex sound like it was made for a C.S.I-like television show. Microsoft's David Finn, who is the associate general counsel for its Digital Crimes Unit, states:
It's like a functional movie set ... But there is real-life cybercrime going on, and these are real-life labs to fight it in a cutting-edge way. This is not a TV show – we have important cases we're working on right now, right on the other side of the window.
The company has been quite busy on the cybercrime front, even before today's opening of its new center. It has been going after several large criminal botnets for the past few years and helping to shut them down, most recently with the Citadel botnet.
Source: Microsoft | Image via Microsoft