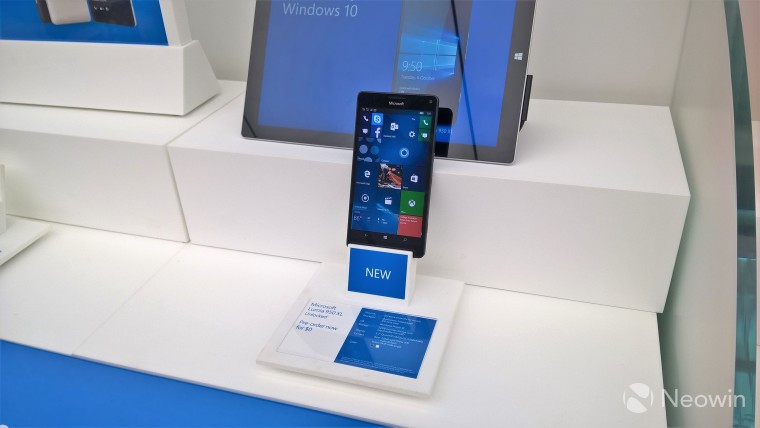 Last week, Microsoft unveiled the Lumia 950, Lumia 950 XL, Band 2, Surface Pro 4 and Surface Book. After making the newly announced products available to try out at its retail locations, those looking for a hands-on experience with the Lumia 950 XL will be disappointed as Microsoft has pulled the units due to an undisclosed issue.
While an official reason has not been revealed, there is speculation of a physical issue with the prototype hardware. Although the prototype units were most likely not running a finalized version of Windows 10 Mobile, if there was a software issue, Microsoft could conceivably have kept the demo units in stores and updated their software. Instead, the handsets were picked up via courier and removed from stores with no indication of when they would be returning.
Although an exact date has not been announced, Microsoft has said that the Lumia 950 and 950 XL will arrive sometime in November. In the meantime, be sure to check out our hands-on of the Lumia 950 and 950 XL.
Source: WinBeta