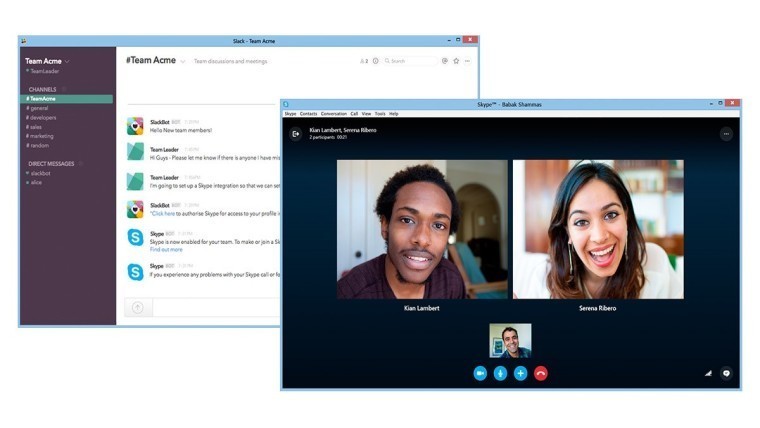 Microsoft was pondering buying up the messaging platform Slack recently, according to an insider reporting to TechCrunch. The internal campaign at Microsoft reportedly proposed buying Slack for as much as $8 billion; however, many in the company - including founder Bill Gates and current CEO Satya Nadella - were not sold on the idea. Instead, Gates argued that Skype should be improved so it can compete more effectively against Slack in the business sector.
TechCrunch's source said that Microsoft's Qi Lu - executive vice president of applications and services - was behind the campaign to buy Slack. In his role, Lu sets the vision, strategy and overall direction of the Applications and Services Group meaning he inputs to Microsoft Office, Office 365, SharePoint, Exchange, Yammer, Lync, Skype, Bing, Bing Apps, and MSN.
Even if Microsoft had tried offering Slack the money, it is not likely that Stewart Butterfield - Slack CEO - would have accepted the buy-out. At the Code conference which took place last May, Butterfield said he had learned a lot from the Flickr sale to Yahoo; when asked if that actually meant he'd been "burned", Butterfield replied, "Yeah".
Had Microsoft purchased Slack, it could have expected quite a good income from the deal. Slack announced last month that it has 2.3 million users - 675,000 of which are paying customers - last year they had an annual recurring revenue of over $64 million and the user base is growing sharply which should mean increased revenue later on.
Source: TechCrunch