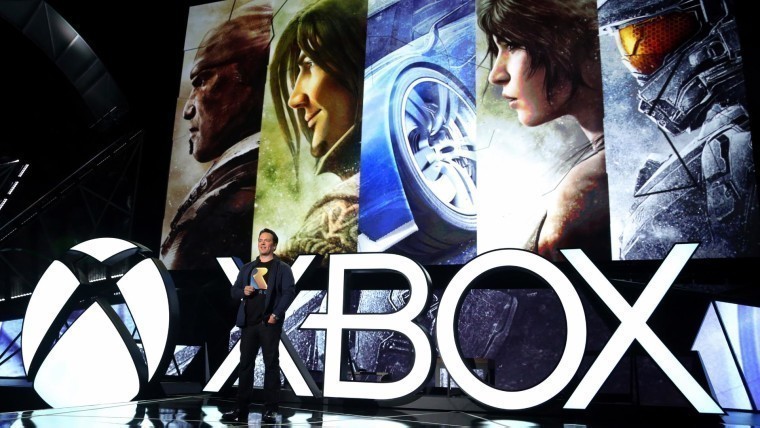 Get ready for a slew of rumors and leaks leading up to perhaps the biggest gaming event of the year. The 2016 Electronics Entertainment Expo (E3) is only six weeks away and all kinds of news regarding new games and hardware will start rolling out as we get closer to the event. This year's E3 event will be especially interesting, as we could hear about new consoles from Nintendo, Sony, and possibly even some new hardware from Microsoft.
Citing unnamed sources at the company, Thurrott.com reports that Microsoft will show off new Xbox hardware during the E3 convention and also debut a new Xbox One controller. Whether it's a complete overhaul of the current standard Xbox One controller or a successor to the Elite controller is unknown at this time.
The report also mentioned Microsoft is looking to build out Xbox streaming capabilities and that E3 2016 should be a place where we could hear more about how that feature is coming along. We've known about the Xbox team's efforts surrounding browser streaming for years now and there's good reason to believe the feature may actually show up soon. Xbox Director of Programming Larry Hyrb spoke about wanting to see a beta form of Microsoft's web browser streaming feature at the E3 press briefing during his live internet radio broadcast held at PAX East. Hyrb put extra emphasis on internet streaming and wanting to see a beta ready though it would face a lot of challenges as the performance requirements would likely be too great for web browsers at this time.
In addition to cool new software updates for the Xbox One and a new controller, there's supposedly a big mystery announcement in store for Microsoft's E3 2016 press briefing. It's unclear whether this relates to the browser streaming feature, or to an upgraded and possibly slimmed-down Xbox One console.
Alternatively, there are those that think Microsoft could be readying a true successor to the Xbox One for debut at E3 2016. There's a lot of debate over this given that Sony is expected to be showing off the alleged Playstation 4 Neo at E3 this year. If Microsoft goes this route, all three console manufacturers will be announcing a new console generation before the usual five year lifecycle. For Sony and Microsoft, an official announcement at E3 regarding upgraded consoles would come only two and a half years into each company's current console generation.
Source: Thurrott