Microsoft CEO Satya Nadella recently announced the company's earnings for the second quarter of its 2021 fiscal year, driven by Office, gaming, and the cloud. Another sector that reported major growth throughout the 2020 calendar year is its security business, which exceeded $10 billion in revenue, a 40% year-over-year (YoY) increase. Now, Microsoft has shared further statistics on this particular topic.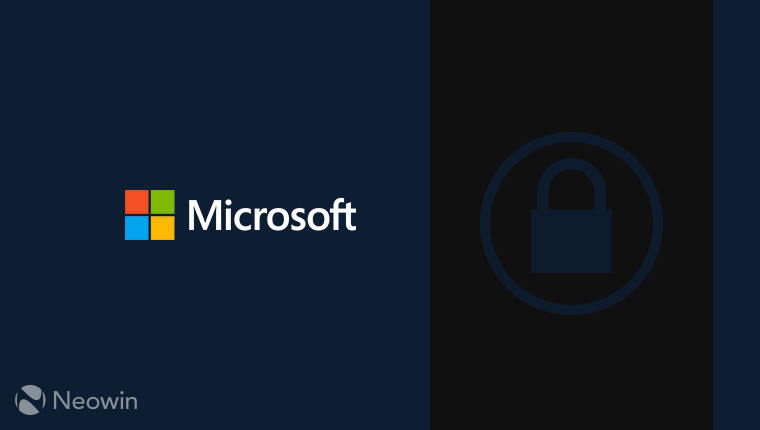 Microsoft CVP of Security, Compliance and Identity Vasu Jakkal emphasized that the revenue increase is due to the company's "Zero trust mindset", which it believes to be the future of cybersecurity. Jakkal claimed that what set Microsoft apart from other competitors is its approach of using AI and automation in an integrated manner. The executive stated that this was possible due to the large number of customers using Microsoft security mechanisms who share their security signals with the company every daya. Some statistics that she shared are:
400,000 customers across 120 countries use Microsoft security solutions
90 of the Fortune 100 use four or more security, compliance, identity, and management solutions offered by Microsoft
8 trillion security signals absorbed by Microsoft solutions and security mechanisms 24 hours
2.5 billion daily cloud-based detections blocked almost 6 billion threats on endpoints in 2020
More than 30 billion authentications are processed across Azure AD's 425 million users daily
More than 30 billion email threats were blocked by Defender for Office 365 in 2020
Compliance solutions process more than 5 billion document classifications each month
Azure Sentinel analyzes over 4 petabytes of data each month from Azure, AWS, on-prem, and more
Jakkal went on to say that the security Microsoft offers to customers is possible because it invests in managing seamless solutions across all major cloud and on-prem platforms. Furthermore, it offers customers secure solutions that are easy-to-use but handle complex attack vectors. Lastly, the company has a rich ecosystem which includes partnerships with various security organizations and researchers.
Moving forward, Microsoft aims to develop its security ecosystem further, and share knowledge that will enable everyone to bolster their security defenses against potential threats that may arise in the future.