Microsoft has unveiled a new version of its Office 365 Admin app, featuring an updated design with an improved user experience. The app was originally launched in late-2014 as a "companion app for the Office 365 admin center", but since then, the functionality that it offers has expanded considerably.
Microsoft says that it's shipped over 40 feature updates in the last 12 months alone, adding: "We're now at a point where the app can stand on its own, and we have many customers - especially small businesses - who use the app as their main administration tool."
A key focus of the new design, it says, has been on ensuring that users can quickly find what they're looking for - particularly important, given all the new features that it's added since it originally launched:
With the update, we are introducing feature grouping to the app. Similar features, such as quick actions on the user card, are now categorized and displayed together in one card.

In addition, new quick links on the dashboard give you direct access to settings that you use on a regular basis, such as users, groups and billing.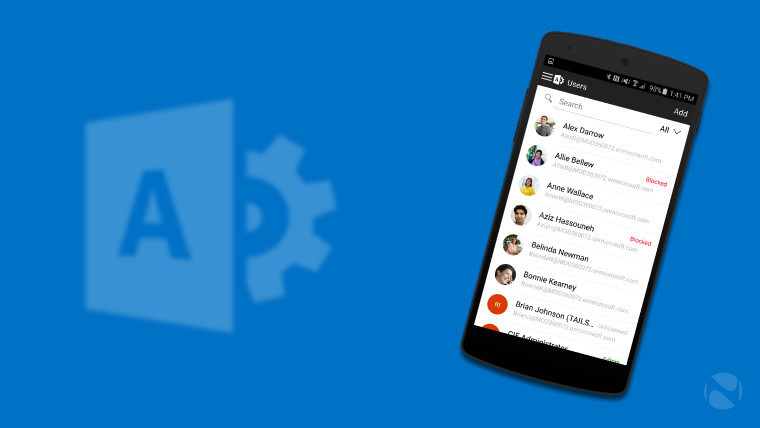 Microsoft is also making it easier to get information at a glance, helping you to quickly "identify areas that need your attention. Information that is important to you and that you might want to take action on, such as blocked users, is now highlighted in the app."
Finally, it says that it's closely aligned the new design of the app with that of the updated Office 365 admin center, with similar visual elements, "making it easier for you to to move from one tool to the other."
The new version (3.0.0.0) of the Office 365 Admin app is now available from the Google Play store for Android devices; and from the Windows Store for Windows Phone 8/8.1 and Windows 10 Mobile. It will also be available for iOS "in 1-2 weeks".
Source/original handset images: Office Blogs (Microsoft)