We're at the end of the week, which means that it's time to look at what happened in the world of Microsoft in the past few days. Windows 10 was primarily Microsoft's focus in terms of new builds, but as we know, the upcoming version 21H2 build is just enablement package so don't raise your expectations too much. More interestingly, Windows Subsystem for Android finally landed on preview builds of Windows 11. In the cybersecurity space, we also found out that Microsoft digitally signed a driver that was actually malware that can wreak havoc. Find out more about this in our weekly digest for October 17 - October 22.
Windows builds
After giving Windows 11 all the attention for the past few weeks, Microsoft finally decided to give some love to Windows 10 too. The company released builds 19043.1319 and 19044.1319 for Insiders running version 21H1 or 21H2, respectively, in the Release Preview ring. Both builds have identical change logs, which makes sense because 21H2 is just an enablement package for 21H1 after all. Tons of bugs were squashed including those that affected subtitles from displaying on certain streaming sites or video playing apps. Enhancements were also made in the department of memory leaks and ransomware protections. You likely won't notice any front-end enhancements if you install either of these builds though.
If you were thinking that build 19044.1319 will be the launch version of Windows 10 version 21H2 - when it eventually rolls out -, you'd be mistaken. Microsoft finally revealed that build 19044.1288 is a candidate build for that rollout and is now available for those on the Release Preview ring. The company has released ISOs too. The improvements offered in 19044.1319 will be provided in the next Patch Tuesday update. While a firm release date wasn't disclosed, Microsoft referred to version 21H2 as the "November 2021 Update", but also stated that out of the three noteworthy features promised for the update, a new Windows Hello for Business deployment method dubbed "cloud trust" won't be ready for primetime. You can find out more about what to expect from Windows 10 November 2021 Update in our guide here.
Windows 11 received some love in the form of build 22483 for the Dev channel too. It fixes some bugs related to Search and Settings but introduces some new ones to Search, Taskbar, and Start too. ISOs are available for install as well. Just a few hours ago, Microsoft released Windows 11 build 22483.1011 (KB5007484) to the Dev Channel, but that's just an update to test the servicing pipeline, it features no changes at all.
Android on Windows
Windows 11 did not feature Android app support, even though the feature was heavily touted when the OS was unveiled back in June. However, it appears that the general public will be able to get their hands on it soon as the capability was finally rolled out in the Beta channel this week. Those on 22000.xxx series Insider builds can install Windows Subsystem for Android (WSA), download the Amazon App Store, and give Android apps on Windows 11 a whirl.
Microsoft has also released developer guidance for those who want to test how their Android apps are running on Windows 11. It is important to understand that this is a preview release so some issues are to be expected. Microsoft has already noted that you might see some odd visual artifacts with certain applications on ARM64, performance may vary with concurrent apps, and apps that come out of modern standby will encounter issues. It's also noteworthy that the Amazon App Store currently supports only a handful of apps curated by Microsoft and Amazon. It's likely that more apps will appear as they pass the two companies' validation process. There is also a workaround to install Google Play services on Windows 11 right now, but proceed at your own risk.
While Android is getting support on Windows, Microsoft is recommending that developers who want to take advantage of the latest features in Windows apps should migrate away from the Universal Windows Platform (UWP) and opt for Windows App SDK instead. Windows App SDK combines the capabilities of Win32 desktop apps as well as UWP.
Microsoft-signed malware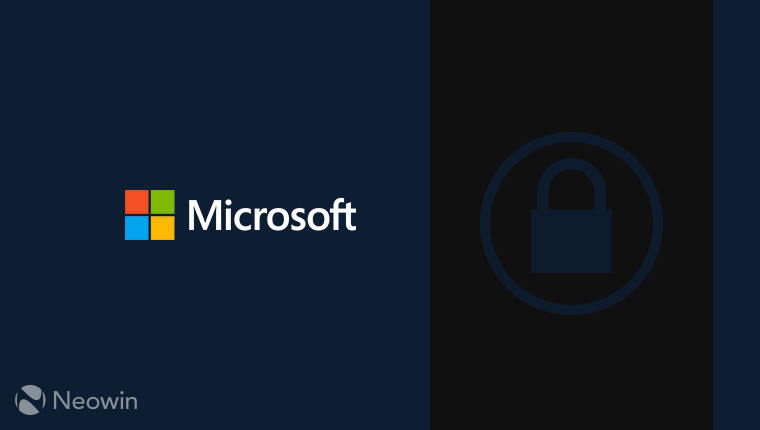 Something that turned heads this week was the discovery of malware that was signed by Microsoft... kind of. Basically, a driver called "FiveSys" was submitted for Windows Hardware Quality Labs (WHQL) certification, and Microsoft promptly digitally signed it. It was later discovered that Fivesys is actually malware in disguise, leading many to question the process behind Microsoft's program. The company typically verifies driver packages sent in by its various partner vendors through the Windows Hardware Compatibility Program (WHCP).
It was revealed that the Fivesys rootkit behaves in the following way:
The purpose of the rootkit is straightforward: it aims to redirect the internet traffic in the infected machines through a custom proxy, which is drawn from a built-in list of 300 domains. The redirection works for both HTTP and HTTPS; the rootkit installs a custom root certificate for HTTPS redirection to work. In this way, the browser doesn't warn of the unknown identity of the proxy server.
In terms of other key characteristics, the associated whitepaper also mentions that the rootkit blocks registry modifications and also tries to block its competitors' access to an infected system.
This isn't the first time that something like this has happened. A malware called "Netfilter" was also validated by Microsoft back in June, likely in a similar fashion.
Halo Infinite, Forza Horizon 5, and gaming galore
There was a lot of notable gaming-related news this week. Microsoft revealed more details about the PC version of Halo Infinite. The game will ship with support for ultrawide and super ultrawide displays, and features like FOV sliders, dynamic resolution adjustment, triple key-bind options, and weapon model off-set control are also incoming.
The developer also mentioned anti-cheat mechanisms, but implied that user privacy would be respected and it won't be implemented in a way such that it inhibits the overall gaming experience in a negative way. Integration with Steam and Discord's social features were confirmed as well, and so was binding with Razer Chroma RGB. Local dedicated server hosting will be a feature on PC too, and any other PC or console connected to the local network will be able to join in for old school LAN parties.
Microsoft also revealed that it is partnering with AMD for raytracing support - which is not included in the launch version of the game -, and it launched a Halo Infinite-themed RX 6900 XT to celebrate this partneership. That said, the hardware is not available for sale and will likely be offered via giveaways on social media to evade scalpers.
In other news, Forza Horizon 5 has gone gold, and the game's size is north of 100GB across all platforms. Sea of Thieves crossed the 25 million players mark and celebrated the milestone with free in-game goodies. Tons of games including Outriders, Age of Empires IV, and Dragon Ball FighterZ are heading to Xbox Game Pass soon, and gamers also have Microsoft Flight Simulator GOTY Edition to look forward to in November.
Xbox Series X owners were treated to 4K dashboards, Night Mode, and Quick Settings changes. And if you're in the mood for gaming, Microsoft has a decent Xbox Shocktober Sale going on as well.
Dev channel:
Logging off:
In this week's Closer Look, I discussed voice typing in Windows 11 and how it is a significant upgrade compared to its Windows 10 offering. Microsoft has updated the UI to follow the design language of Windows 11, but perhaps the most notable change is the fact that the feature is now powered by Azure Speech services, which means that it supports capabilities like auto-punctuation and tons of more languages.
You can read my thoughts about voice typing in Windows 11 here and check out our ongoing Closer Look series here.
And if you're interesting in trying out Android apps on Windows 11, check out Neowin's handy guide here.
Missed any of the previous columns? Check them all out at this link.
---

If you'd like to get a daily digest of news from Neowin, we have a Newsletter you can sign up to either via the 'Get our newsletter' widget in the sidebar, or through this link.