This past week brought in Microsoft's impressive Q2 fiscal 2020 results, a small selection of updates, and even a confirmation of when the new Xbox One dashboard is going to ship. You can find that – as well as the usual little bit extra – below, in your Microsoft digest for the week of January 25 – 31.
Another update
As you may remember, extended support for Windows 7, at least on the consumer side, ended on January 14, which was last month's Patch Tuesday. Unfortunately, in the process of issuing this last update, Microsoft broke something. Now, folks on either Windows 7 SP1 or its Server 2008 R2 SP1 equivalent are unable to set a wallpaper as Stretched, since it will display as solid black. A fix is coming, though it's unclear when. And no, you don't have to be a business paying for ESUs to get it.
If you're on the May 2019 Update or its enablement package cousin, the November 2019 Update, you'll get KB4534695 if you check for updates. That should bring your build number up to 18362.628 for the former and 18363.628 for the latter. Included for both versions of the OS are a number of fixes for Windows Hello face authentication, some File Explorer Quick access issues, as well as a rather specific bug affecting multiplayer PC game invites. If you're on the November 2019 Update, you'll get two additional fixes relating to File Explorer Quick access. Luckily, there are no known issues for either version.
Moving on to the Insider Program, build 19555 was released to the Fast ring, containing basically just fixes. This build addressed the external USB 3.0 drives issue, as well as the bug with the cloud recovery option of Reset this PC, among others.
Also this same week we saw the first post-20H1 or post-2004 (version 2004 that is) Windows Server Insider build. This is 19551 for those keeping score at home and it includes a single fix to enable the Nation Language Support components to be container-aware, with the NLS state being instanced per container.
Double digit revenue growth
On Wednesday, Microsoft took the covers off its Q2 fiscal 2020 earnings – or Q4 calendar 2019 -, showcasing a 14% year-over-year growth in revenue. The firm brought in a total of $36.9B in revenue, with $11.8B being attributed to Productivity and Business Processes (up 17%), $11.9B to Intelligent Cloud (up 27%), and $13.2B to More Personal Computing (up 2%).
Starting with the first one, the growth was due to Office 365 and LinkedIn. Office Commercial products and services were up 16% in revenue – 27% revenue increase in Office 365 Commercial offset by a 11% decline in Office Commercial non-cloud products. Office 365 Commercial seats grew by 21%.
Office Consumer products and services revenue was up 19%, which is being attributed to recurring subscriptions, and the Japanese market. The number of Office 365 Consumer subscribers is now at 37.2 million.
As far as LinkedIn is concerned, its revenue was up 24%, and sessions grew by 25%. Dynamics products and services was up 12%, and revenue from Dynamics 365 was up 42%. Don't expect Microsoft to say how much money is actually generated by either of these, though.
Moving over to Intelligent Cloud, Server products and services was up 30% thanks to the 62% growth of Azure revenue. Server products was up 10% off the back of the end of support for Windows Server 2008, with Enterprise Mobility growing 35% - now at over 127 million seats -, and Enterprise Services revenue growing 6%.
Finally, More Personal computing saw growth thanks to the 18% revenue increase for Windows OEMs, which was due to last year's chip supply constraints, according to the Redmond giant. A lot of this was due to the 26% growth in Pro revenue and 4% growth in non-Pro revenue, due to the end of support for Windows 7.
Windows Commercial products and cloud services grew by 25%, because of Microsoft 365, and Surface revenue was up 6%.
There was a decline in gaming revenue, by 21%, with Xbox content and services falling 11%. Mirroring the growth of Surface, advertising revenue also grew by 6%.
A redesigned dashboard
The Redmond firm is quite fond of fiddling around with its Xbox One dashboard, so much so that it has redesigned it a few times since the console's launch. Well, that number is about to go up, as the company confirmed that it's intent on shipping the redesigned dashboard with the February Update, or version 2002. If you're an Insider, it's already available.
The new version gets rid of Twists (which were these slider-type promos), replacing them with dedicated rows for Game Pass, Mixer, Community, and the Store. It goes without saying that this should translate into some performance increases. Also as part of the update will be improvements to My Games & Apps, support for images in Xbox Live messages, more control over bundled games in Game Pass, as well as offering of more suggestions for those times when you're running low on space.
In case you're an Insider but want to help out more, Microsoft has also launched an Xbox Bounty program – no relation to the chocolate bar, of course -, with rewards of up to $20,000 depending on the severity of the bug and quality of submission.
In other gaming news, the Games with Gold for February have been revealed. TT Isle of Man (Xbox One) can be claimed between February 1 – 29, Call of Cthulhu (Xbox One) between February 16 – March 15, Fable Heroes (Xbox 360, Xbox One) between February 1 – 15, and finally, Star Wars Battlefront (2004) (Xbox 360, Xbox One) between February 16 – 29. Make sure to go claim TT Isle of Man and Fable Heroes as they are now available.
Lastly, if you liked Obsidian's The Outer Worlds but wanted to play it on Nintendo's platform, you're in luck. The title is headed for the Switch on March 6.
The Fast ring
Hot corner
Hot corner is a section of The Fast ring dedicated to highlighting five Microsoft-related stories that haven't been covered over here, but might be of interest.
Logging off
We end with a bit of a look at some Microsoft hardware, both upcoming and already released.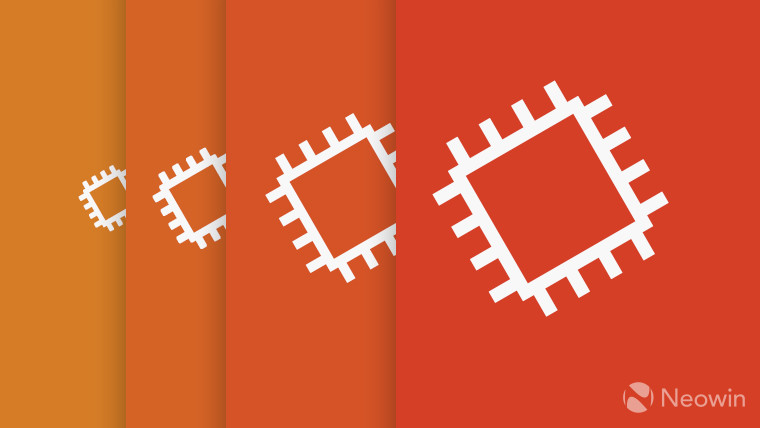 Starting off with the Surface Pro 7 and Laptop 3, those have gotten quite a long list of firmware updates, joined by slightly smaller updates for the Surface Studio and Studio 2. Unfortunately for Surface Pro X users, they found out this week that updating the firmware of the Surface Dock to use it with the ARM-based Surface isn't possible. This is a bit strange, as the Pro X is present as a supported device on the Store listing.
In other Surface news, possible benchmarks for the Book 3 have leaked, showing the presence of Ice Lake CPUs and either a GTX 1650 Max-Q or 1660 Ti Max-Q. These, as successors to the 1050 and 1060 present in the Surface Book 2 make sense, though some folks may have expected beefier CPUs or even raytracing support. Alas, that does not seem to be the case, as per the leak.
Along with it, we've also seen what may be Surface Neo processor benchmarks this week. The Neo of course uses Intel's Lakefield chip, which in the benchmark appears to have five cores and five threads (so no hyperthreading), with a base of 1.4GHz and turbo frequency of 1.75GHz. It remains to be seen how accurate this is.
In more unfortunate news, the Surface Hub 2X seems to have been delayed, and possibly even cancelled. This may have something to do with Windows Core OS, which its software is based on, and which is supposed to also power the Surface Neo.
Last but not least, the Surface Duo SDK is now available for macOS and Linux, if you're interested in playing around with it, and Microsoft is set to hold a press event at Mobile World Congress on February 23. In all likelihood, it's related to HoloLens.
Missed any of the previous columns? Be sure to have a look right here.