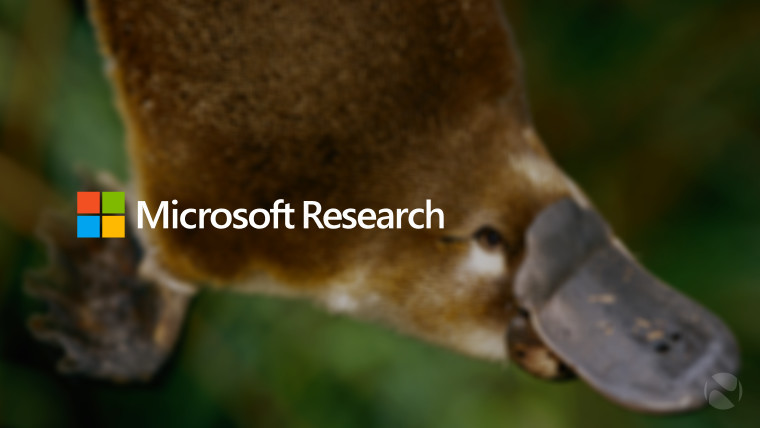 Microsoft Research is working on a system, dubbed Platypus, that can detect a human's location and identity inside of a building. While technology that can do this already exists, for example computer vision, Platypus' approach is novel and relies on the human body's own electrical field.
Platypus, named for the animal that uses electric fields to find its prey under water, relies on passively observing changes in electrical potential in the environment. One such change happens when a human, or any other thing for that matter, moves around. A minimum of three sensors detect these changes and the Platypus algorithm can not only find the moving human's location in a space, but it can also identify the person, to a degree.
The system has many uses, including being integrated into robots or devices that move around. They could then better detect humans, animals or objects. Another use could be inside of furniture or devices to provide a passive touch system, without the need of capacitive EM fields like your phones and tablets use.
The researcher achieved pretty impressive results, noting that Platypus was able to locate a human in the room within an accuracy of 16 centimeters (0.5 feet). That's provided the human was within the sensors' two-meter range. Even more impressive is that Platypus could identify which person it was after only five seconds of the human walking around. Accuracy here went as high as 94% when testing against four users, but declined to 75% for 30 users. That being said, the system's accuracy could be radically influenced by whether people had changed their shoes between tests.
Still, Platypus' biggest advantage is the fact that it's a passive, tag-free system. That means that the person getting scanned doesn't need to be wearing special kinds of clothes or an RFID tag, or even a wearable or smartphone for the system to work.
At this stage, Platypus is just a research project, and Microsoft notes that it still has a long way to go before seeing it in an actual product. However, researchers are already improving the system's algorithms so perhaps we won't have to wait too long before we see a Platypus in the real world.
Source: Microsoft Research | Thanks for the tip Walking Cat | Original Platypus image via National Geographic Kids