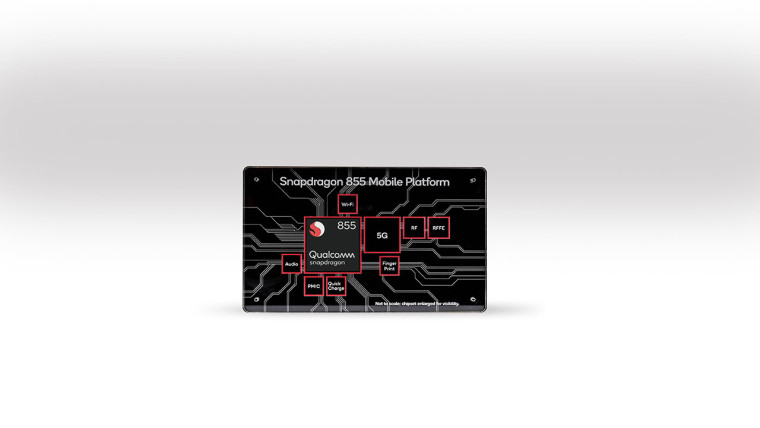 Today is the second day of Qualcomm's Snapdragon Technology Summit in Maui, and while yesterday was all about 5G and a teaser for its new chipset, today is all about the Snapdragon 855. The new chipset is built on a 7nm architecture, promising faster speeds, better battery life, and improved connectivity.
"As operators launch 5G networks in early 2019, consumers will for the first time be able to take advantage of transformative 5G consumer experiences on mobile devices with Snapdragon 855," said Alex Katouzian, senior vice president and general manager, mobile, Qualcomm Technologies, Inc. "We are proud to share our technology inventions and be among the first to bring mobile 5G to the world."
The Snapdragon 855 Mobile Platform is being touted as the first 5G chipset, with support for the Snapdragon X50 5G modem. That means that users can get speeds of up to 5Gbps, essentially changing the way that we connect to things. With speeds like that, you can download a full 4K movie in under a minute.
5G millimeter waves can be easily obstructed, so it will fall back to 4G at times. With that in mind, it also comes with the Snapdragon X24 modem, a 4G LTE chip that supports speeds of up to 2Gbps. 4G and 5G operate simultaneously though.
And the Snapdragon 855 supports 60GHz Wi-Fi, supporting speedsof up to 10Gbps. That means that if you've got a 5G hotspot, your phone will be able to pick up those speeds.
But as far as general performance goes, Qualcomm says that its Kryo 485 cores will offer a 45% boost, and the Adreno 640 GPU will show a 20% increase. With the firm's Snapdragon Elite Gaming Platform, gamers will be able to play in HDR with physically based rendering (PBR).
The Hexagon 690 DSP promises twice the power of its previous generation. Combined with the Kryo 485 CPU and the Adreno 640 GPU, the 855 includes the fourth-generation multi-core AI Engine. According to Qualcomm, this can handle seven trillion AI operations per second, or three times as much as its predecessor. It also improves voice assistants with echo cancelation and noise suppression.
And of course, the Snapdragon 855 improves smartphone cameras. With the 845, we got 4K 60fps video capture, and now Qualcomm is improving on that. Not only can you shoot 4K 60fps video, but it supports object segmentation now, which means that you can shoot that quality of video in portrait mode. It supports HDR10+ now too, allowing for dynamic range to be adjusted throughout the video.
Another improvement to the camera is that the Snapdragon 855 will include hardware acceleration for HEIF images, which can reduce file sizes by 50%. This is notable because while some OEMs have adopted HEIF, it's still not been adopted across the board.
Another interesting thing about the 855 is that it supports Qualcomm's 3D Sonic Sensor, an in-display fingerprint sensor that can see through contaminants. Gone are the frustrating days of your phone not recognizing you because your hands are wet.
Qualcomm says that it's the first chip to support video playback in HDR10+ on mobile. Moreover, you can consume VR content at 8K resolution at 120fps.
The Snapdragon 855 will begin shipping in new devices in the first half of 2019. We'll likely see it in the Samsung Galaxy S10 at around Mobile World Congress.