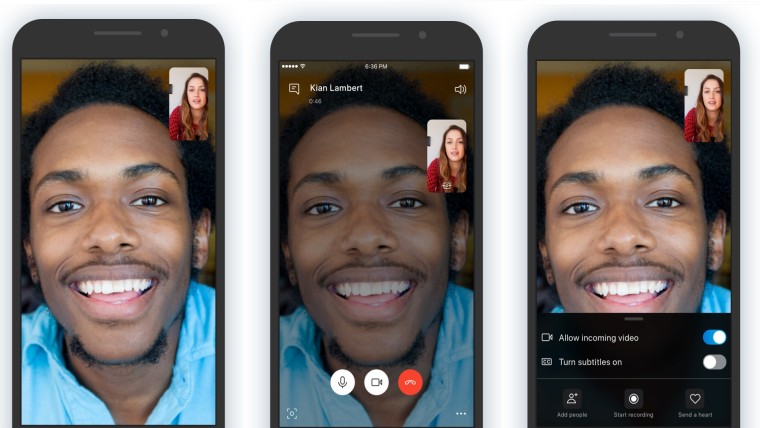 Microsoft is rolling out more than one improvement to Skype today, and after the new personalized emoticons that were announced earlier, there's also a new calling experience making its way to Skype Insiders. Unlike the emoticons, which are available on all platforms, the new calling experience is only for mobile devices.
The new design makes it easier to hide away unnecessary UI elements, allowing users to focus on the call itself and bringing the video feed to the forefront. A tap on the screen can bring up or hide the more common UI controls, while more advanced options such as call recording are hidden in a new menu at the bottom of the screen. Additionally, for one-on-one video calls, the outgoing video feed is also slightly larger, so it's easier to see what's being shown on the other side.
The new experience is available for Skype Insiders in version 8.38.76.134, which has been available for some time. This means that the new experience is being rolled out server-side, so you won't get an app update with the new UI.
If you haven't yet, you can get the latest Skype Preview from the Play Store here. On iOS, you'll need a TestFlight invitation to join the preview program, but you can get the public version of Skype from the App Store and wait for the new UI to become available for you.