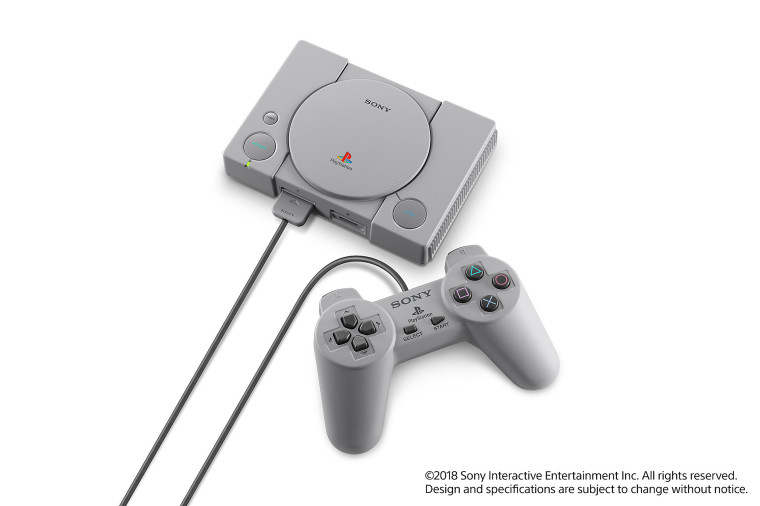 The PlayStation Classic currently carries a December 3 launch date and a price tag of $100, but before today, Sony did not reveal the full list of games coming with the console. Well, the Japanese electronics giant has finally announced the complete games lineup that will arrive with the console when it becomes available in the U.S. and Canada on December 3.
The entire collection includes a few of the console's classic titles and represents an array of genres including combat, racing, and role-playing games, among others. Listed below are the built-in classic games:
Battle Arena Toshinden
Cool Boarders 2
Destruction Derby
Final Fantasy VII
Grand Theft Auto
Intelligent Qube
Jumping Flash
Metal Gear Solid
Mr Driller
Oddworld: Abe's Oddysee
Rayman
Resident Evil Director's Cut
Revelations: Persona
Ridge Racer Type 4
Super Puzzle Fighter II Turbo
Syphon Filter
Tekken 3
Tom Clancy's Rainbow Six
Twisted Metal
Wild Arms
The gaming console has been available for pre-order since last month and it will also ship with two controllers. You can also visit PlayStation's official website to see its availability details.