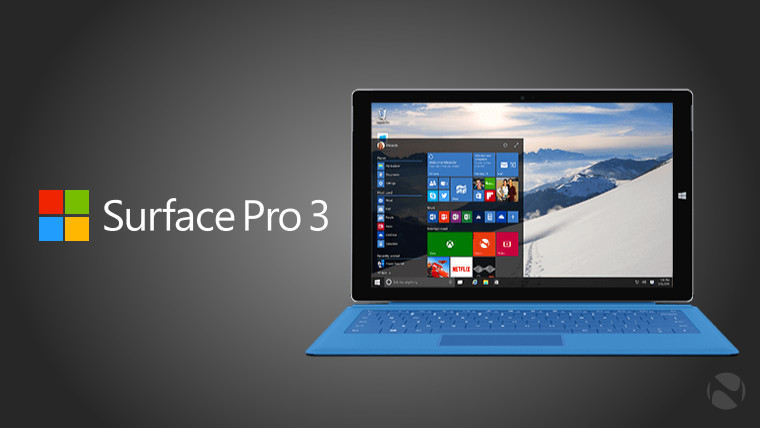 A seemingly growing number of Surface Pro 3 users are reporting significant problems with their devices' batteries. Many of them are describing rapidly declining battery lives, making their tablets unusable.
In a thread on Microsoft's support site, that has rapidly grown in size and scope, customers are reporting that soon after their Surface Pro 3 devices lost their warranty, they began to notice a very rapid decline in usage time. Doing a quick powercfg battery report inside of Windows, shows that the devices' battery capacity has declined significantly in only a few months. According to these same reports that were posted on Microsoft's site, most devices affected seem to be using SIMPLO batteries.
As we all know, battery life declines with use because even the best Li-ion batteries can't hold their full capacity after a few hundred charging cycles. But Microsoft's Surface Pro 3, which originally came out two years ago, was designed to offer extended battery usage with no major loss of capacity. As WinSupersite notes, Panos Panay himself promised a "great battery" with the Surface Pro 3. At the time he said:
We've built a great battery into the product (The batteries on our Surface products are designed with some of the highest charge cycles for consumer electronic devices. This means that the battery can get charged daily (5 days a week) for over 4.5 years and still maintain 80% capacity.)

IF the battery fails during the warranty period, we'll replace the battery.

IF the battery fails after the warranty period, you'll call Microsoft support and arrange for the battery to be replaced. The cost will be $200 USD.
The problem is that not only are batteries seemingly failing very rapidly, but they're doing so shortly after the Surface's one-year warranty expires, leaving users with little recourse. Microsoft's only response so far has been to direct users to its hardware support division, where they can end up paying up to $450 to have their device replaced.
Users are understandably upset by this reaction, especially given how much of a premium Microsoft seems to put on its Surface Pro line. As such, customers are demanding free battery replacements from the company.
We've reached out to Microsoft for comment and this story will be update with their reply.
Update: Microsoft got back to us saying they're currently investigating the root cause of this issue and that they're viewing this a "top priority". Affected customers are instructed to get in touch with Microsoft support. Here's the full statement:
We are aware of some customers reporting a scenario with their Surface Pro 3 batteries in which the system is reporting lower battery capacity than expected. This is a top priority for our team, and we are working quickly to understand the root cause. If you are experiencing this scenario, please contact Microsoft customer support.
Source: Microsoft Community Via: WinSuperSite