Inno3D offers an impressive range of graphics cards based solely on Nvidia GPUs and thats the reason we havent seen a lot of action from them in recent months. With the delay of the GeForce GTX 400 series, Nvidia's exclusive board partners were left hanging for a while there. Although older GeForce models were still pretty competitive, ATI successive launches kept pushing the efficiency and price envelope release after release.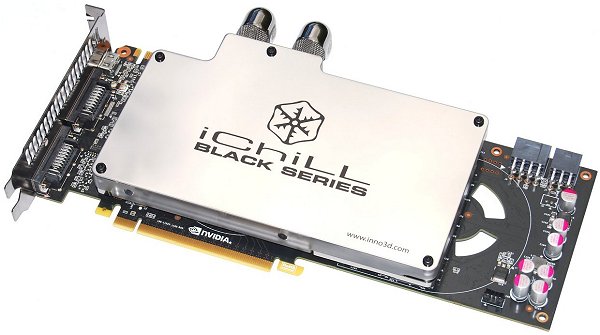 Either way, if that was reason enough to have manufacturers looking into custom board designs and cooling offerings out of the box, then you wont hear us complaining. Besides your run of the mill reference-based boards, Inno3D produced a number of impressive GeForce GTX 200-based products, such as their GTX Accelero line and the flagship of them all, the GTX 295 Black Series that added a large water-cooling block for heavy overclocking.

Since then we havent seen any similar products added to Inno3Ds elite "Black Series," until now. Without a doubt a perfect candidate for the water treatment, today we present to you the Inno3D GTX 480 iChill Black Series. You assumed correctly, water-cooling is the key component here and it could make all the difference.
Read: Inno3D GTX 480 iChill Review: Water-Cooled Fermi
These articles are brought to you in partnership with TechSpot.