Weekend PC Game Deals is where the hottest gaming deals from all over the internet are gathered into one place, every week, for your consumption. So kick back, relax, and hold on to your wallets.
We start things off with the sole giveaway happening right now. Epic Games Store's latest freebie this week was Paradox Interactive's Europa Universalis IV, which took the place of The Escapists from before.
The historical grand strategy experience has you building and ruling a nation from the late Middle Ages through the early modern periods as you take care of its exploration, trade, warfare, and diplomacy. If the base game is to your liking, sales are currently ongoing for the title's massive suite of DLC and expansions as well.
Europa Universalis IV will remain free to claim through October 7 on the store. Up next on the Epic freebie train is a copy of PC Building Simulator to at least help dream up some graphics cards.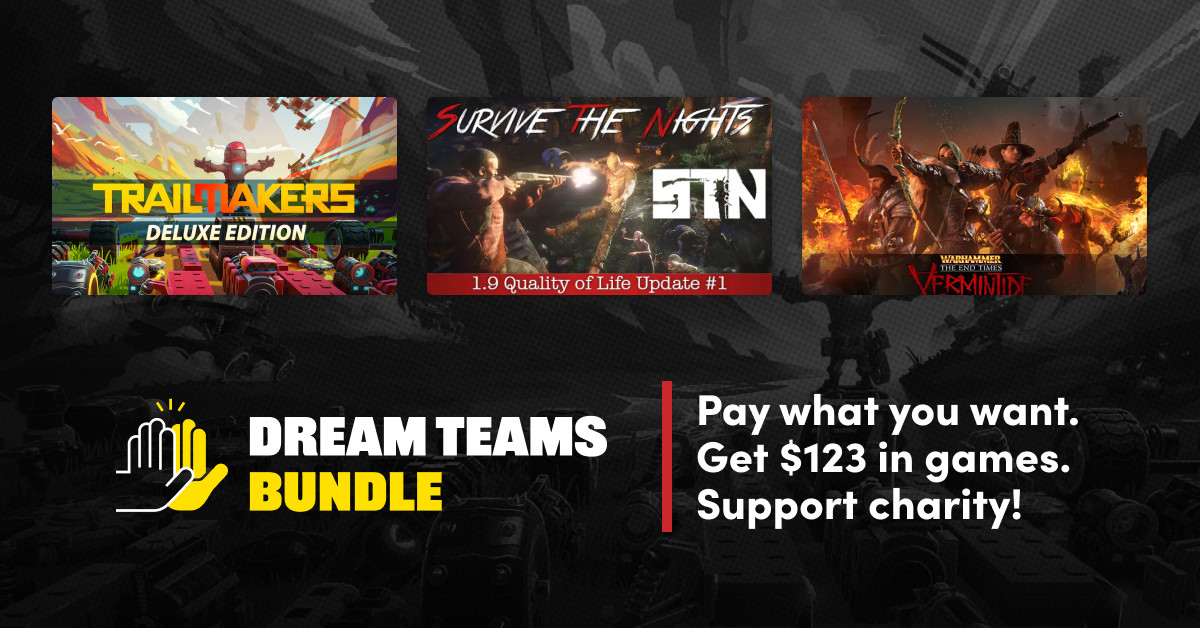 If cooperative games are your jam, Humble's latest bundle may be of interest to you.
To get the first tier of this Humble Dream Teams Bundle you will need to put down $1, which gets you Primal Carnage: Extinction. Hopping over to the second tier and beating the average price, currently around $10.50, gets you Trine 2: Complete Story, Warhammer: End Times - Vermintide Collector's Edition, and Shift Happens. The final two games in the bundle are Survive the Nights and Trailmakers Deluxe Edition, which are yours if you put down the full $12 cost of the bundle.
At the same time, Fanatical is currently in the final days of its BundleFest. Some highlights are the Build Your Own Very Positive and Platinum Collection bundles, the Showcase Bundle, and this custom Square Enix collection.
Free Events
Another Steam demo festival has landed, beaming you access to hundreds of upcoming indie games' demos. Head to the stacked Steam Next Fest hub page to browse the available titles. Aside from the gameplay slices, developer interviews and gameplay livestreams are going on at the same time too.
Your dose of regular free events this weekend begins with a Second Extinction weekend. This three-player cooperative game has you gunning down hordes of mutated dinosaurs. Meanwhile, Blaston's free weekend is for virtual reality headset owners, and it delivers a dueling experience that has you dodging bullets in slow-motion.
While not exactly a free event, if you have a friend participating in the current Halo Infinite Big Team Battle multiplayer preview, they should have an extra friend invite waiting in their emails.
Big Deals
Apart from the sales coming in from the various festivals going on right now, there's also a large swath of specials for JRPGs, Warner Bros.-published titles, and more. Moreover, if you're a Prime subscriber, do make sure to grab the Star Wars Squadrons, Ghostrunner, and other games that are available now.
Finally, find our highlights in the big deals list for this weekend below:
DRM-free Goodness
Another major sale has landed upon the GOG store, this time celebrating its 13th anniversary. Here's a small selection of DRM-free games currently discounted over there:
Keep in mind that availability and pricing for some deals could vary depending on the region.
---
That's it for our pick of this weekend's PC game deals, and hopefully, some of you have enough self-restraint not to keep adding to your ever-growing backlogs. As always, there's an enormous amount of other deals ready and waiting all over the interwebs as well as in services you may already subscribe to if you comb through them, so keep your eyes open for those, and have a great weekend.
Neowin may earn a small commission from qualifying purchases.