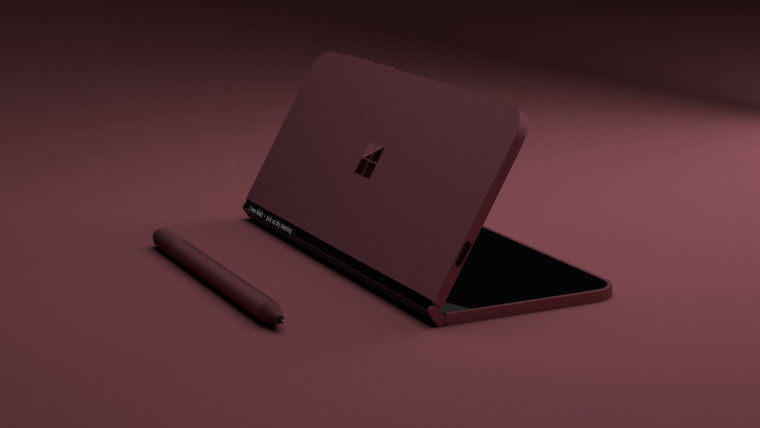 Ever since last year, it's been widely reported that Microsoft is working on a dual-screen, 'pocketable' device that's codenamed Andromeda. Widely regarded as the Surface phone, it was a foldable Windows 10 PC that can fit in your pocket and has telephony capabilities.
Andromeda was slated for launch later this year, but according to ZDNet's Mary Jo Foley, it's been delayed at best, and canceled at worst.
Aside from the hardware that's radically different from devices that we see today, there's also a software component to Andromeda. Called Andromeda OS or Windows Core OS, it sheds legacy code in favor of a UWP-centric OS, and the device would have its own shell on top of it.
But while we were expecting these new features in Redstone 5 - which is due out this fall - the report says that they won't be available in time. In fact, they might not even be available in next spring's update, which is codenamed 19H1.
It's important to remember that all of the plans that we knew about came from when Terry Myerson was in charge of the Windows and Devices division. Since Myerson stepped down and the company was reorganized, it's very much rethinking the ideas that it had.
As we know, Surface devices often aim to introduce new form factors for Windows 10 devices, and Andromeda certainly would have done that. It's still possible that Andromeda could come to market at some point (but likely not earlier than fall 2019), or Microsoft could simply kill it and go straight to the second iteration, similar to what it did with HoloLens. It might make more sense for the company to come out of the gate strong with a more refined first-gen device.
As it stands right now, the status of Andromeda is delayed with a possibility of cancelation. It certainly won't arrive this year, and you probably shouldn't get your hopes up about seeing it next year. Still, Microsoft does plan to continue to produce Surface hardware in new form factors moving forward, so anything is possible.