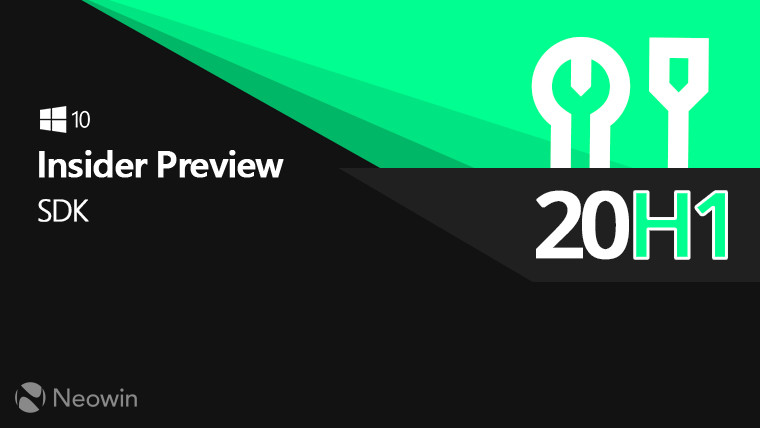 It's Tuesday, which means it's time for Microsoft to release another preview build of the Windows 10 SDK. As usual, today's build matches the Windows 10 build that was released to Insiders last week, bringing it to number 18922.
Just as with most builds so far, there are no noteworthy changes with the latest update, but that's to be expected. Development in the 20H1 branch started relatively recently, and the final version of the update isn't expected until early next year, so the majority of changes is yet to come. There are, however, some API additions listed, which seem to be related to pen input.
As before, you can use this build of the SDK in a production environment alongside a stable version of the Windows 10 SDK, and you can continue submitting apps to the Store as long as they're aimed at Windows 10 version 1903 or prior. You will need to be running Windows 10 Insider Preview builds as well as Visual Studio 2017 or newer, though.
You can download the latest build of the Windows 10 SDK here, as well as the corresponding versions of the Hardware Lab Kit (HLK), Windows Driver Kit (WDK), and Assessment and Deployment Kit (ADK).